The violent Marxist separatists of Black Lives Matter covered the statue of Thomas Jefferson with a shroud in Charlottesville. President Trump was right again.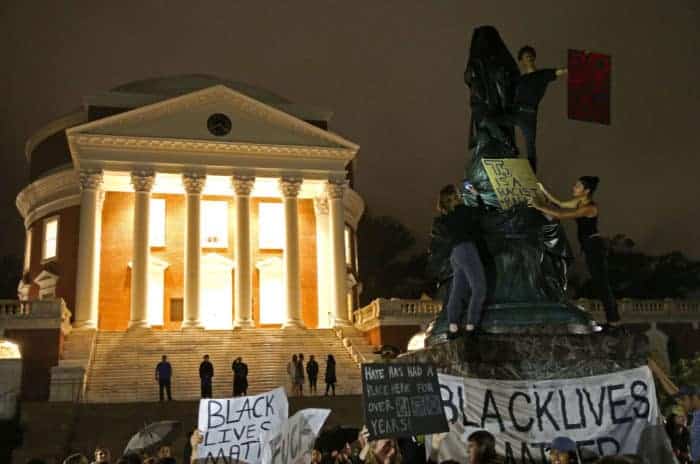 About 100 students, faculty and community members – some invoking "Black Lives Matter" chants – showed up at the Charlottesville, Va. university and placed a black tarp on a monument honoring Thomas Jefferson, a U.S. Founding Father and a founder of the university.
At the rally on Tuesday, several people climbed atop the Jefferson monument and placed signs on it that called him a "racist" and "rapist." Students also chanted "No Trump, No KKK, no racist U-V-A," according to the Richmond Times-Dispatch.
Slavery was the way of life for thousands of years and it was legal in the 1700s and most of the 1800s. Read the Truth About Slavery on this link.
The committee Communist Mayor Bill de Blasio selected is all-Communist and Socialist. Listen to this at a little less than a minute in: