The Department of State said in a statement Thursday that starting Friday, the U.S. government will arrange charter flights to assist U.S. citizens trying to leave Israel. Only problem is it's Afghanistan all over again.
Thursday, one citizen in Israel, desperate to leave, shared an email he received from the department outlining more details with ABC 7.
"It basically said, I'll be getting a phone call, and I'll either be getting on a boat or a plane, and I don't have a choice (between the two) and to be ready to go," a US citizen trying to leave war-ravaged Israel, told ABC7 Chicago.
It offers U.S. assistance to get out of Israel via plane or ship to either Germany, Greece, or Cyprus. They're not even evacuating them to the United States. Yet, illegal aliens are transported or given funds to go anywhere in the country they so desire.
The email to evacuees says before departing, passengers will be asked to sign an agreement to repay the U.S. government.
ABC reached out to the State Department to verify the email; they referred ABC back to the Thursday statement.
Radical leftist Brian Krassenstein wrote the Politifact article stating it's the law and has been for 79 years.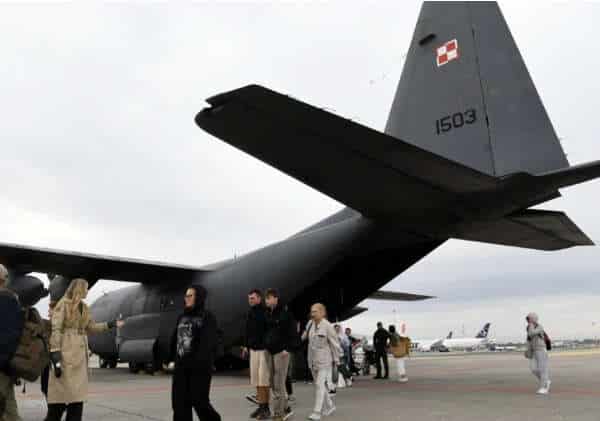 Suddenly, I am to believe the Democrat Party cares about the laws. They could easily change it in this dire emergency. Other nations evacuated their citizens days ago, and America is forcing them to sign promissory notes. Meanwhile, we have to pay for everything every unvetted illegal alien desires. The US still doesn't have the flights set up yet.