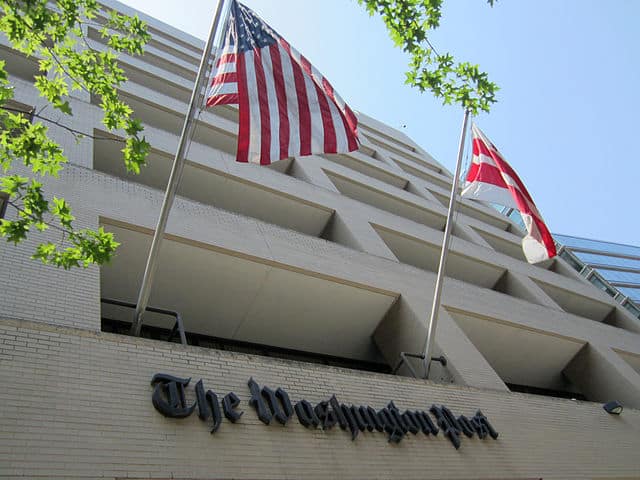 The Washington Post and Der Spiegel reported Saturday, citing anonymous Ukrainian and European officials and other people familiar with the operation.
According to the US government-tied Washington Post, Ukraine was behind the Nord Stream natural gas pipeline destruction. We've heard that before, but WaPo is elaborating on it.
Colonel Roman Chervinsky, who oversaw Ukraine's Special Operations Forces, allegedly oversaw logistics and support for a six-person team that rented a sailboat and deep-sea diving equipment to place explosives on gas pipelines.
"A senior Ukrainian military officer with deep ties to the country's intelligence services played a central role in the bombing of the Nord Stream natural gas pipeline last year, according to officials in Ukraine and elsewhere in Europe, as well as other people knowledgeable about the details of the covert operation," WaPo reported.
Allegedly, Chervinsky was the "coordinator" of the Nord Stream operation, according to the report. Three explosions on September 26, 2022, caused enormous breaches along the Nord Stream 1 and 2 pipelines, which traverse the Baltic Sea from Russia to Germany. As winter neared, the attack compromised only one of the four gas connections in the network.
According to the report, Chervinsky acted under directives from higher-ranking Ukrainian officials, who ultimately reported to Gen. Valery Zaluzhny, the highest-ranking military officer in Ukraine.
Chervinsky, via his counsel, refuted any involvement in the pipeline sabotage. "Without merit, Russian propaganda is spreading all rumors regarding my participation in the assault on Nord Stream," Chervinsky stated in a written statement to The Washington Post and Der Spiegel, which jointly investigated his activities.
The Ukrainian government failed to respond to a series of inquiries about Chervinsky's involvement.
The New York Times reported in March that U.S. officials had seen intelligence indicating that a "pro-Ukrainian group" was responsible for the sabotage.
Ukraine has denied a role in the Nord Stream attack.
Would you call this evidence?