A playground statue of a gorilla was removed after 45 complaints claiming that it is racist. The caged 'animal', nicknamed Dobby, was pulled from the circus-themed Community Park in Corsicana, Tx. because of the 45 dopes.
The gorilla statue is caged because children were swinging on it and that wasn't safe.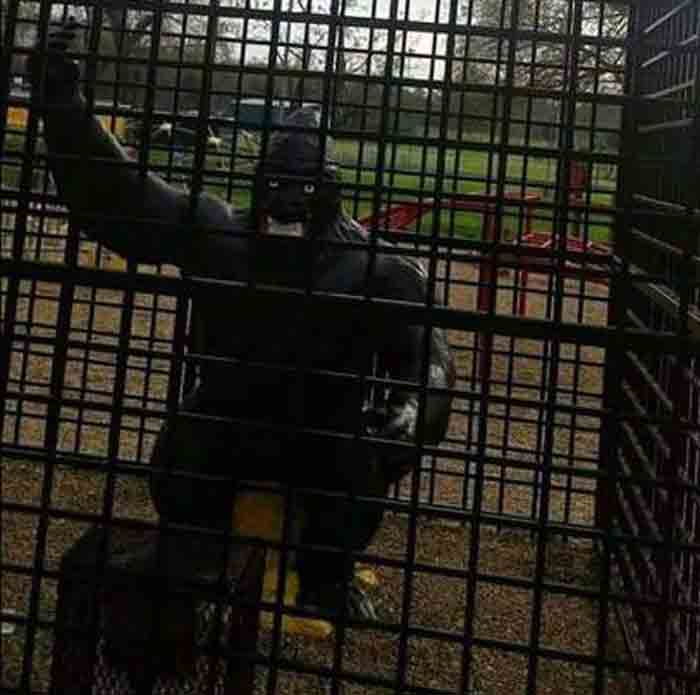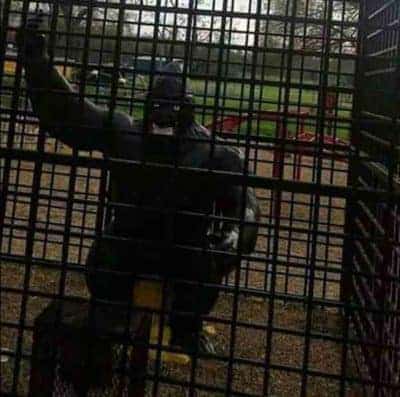 Corsicana mayor Don Denbow said: 'We can understand this, because we have an obligation to listen to all our citizens, to determine what is offensive and not, especially in public places. 'It's a black gorilla in a cage, and I think that's what I gleaned from all those comments.' Denbow added that Dobby was caged over safety fears because of his status as a freestanding statue.
OUTRAGE ENSUES
Locals were outraged and have been staging tongue-in-cheek vigils for Dobby. Dobby even has a Facebook page. The mayor doubled down in response, saying they evaluated concerns that it was racially insensitive and they found the complaints "valid".
It seems to me that equating a gorilla with a black person is far more racist and insulting. I guess we shouldn't cage gorillas any more. Let them all roam!
The gorilla along with other animals and other gorillas has been in place since 1999.
But there is good news. Dobby is coming back!