According to Bethany Blankley at The Center Square, "More than 10 million people have been reported illegally entering the United States since President Joe Biden took office in January 2021, the greatest number in history and of any administration.
"They total more than the individual populations of 41 states," Blankley says.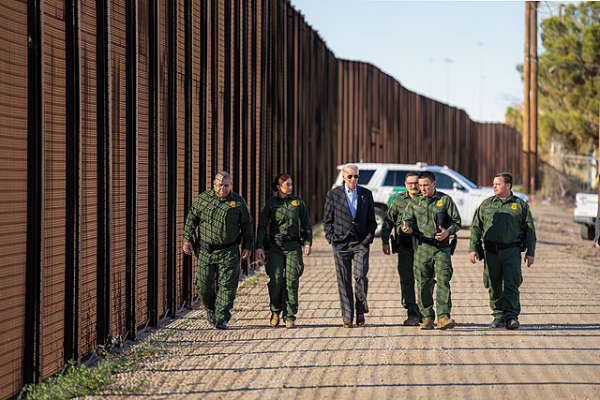 The Biden administration has opened the border in every way possible, with little supervision on much of the border. His administration set up apps that lets everyone in with and without the apps. The numbers don't include ICE releases, people who fly in or sneak in, and people coming in with distorted parole policies that were never meant to be used the way they're being used.
Statement from @BPUnion: "With these numbers, no one should wonder why our border is out of control. As long as Biden rewards illegal border crossers with a release into the United States, people will continue to come. We are overwhelmed and do not have the resources to properly vet and classify those we arrest. As long as we fail to properly enforce our immigration laws, the border will remain out of control."
Enemies from around the world can easily come in through our border.
The Biden administration, following Obama policies, has fundamentally transformed America. I don't think you're going to like the new America of the Third World, with some radical, criminal, needy people who don't belong here.
BREAKING: New CBP data reveals Border Patrol released over 900,000 migrants into the U.S. in fiscal year 2023 after they were apprehended crossing illegally, including a staggering 155,821 releases in September alone.
These numbers do not include ICE or ports of entry releases.… pic.twitter.com/robb2SzhVF

— Bill Melugin (@BillMelugin_) October 27, 2023