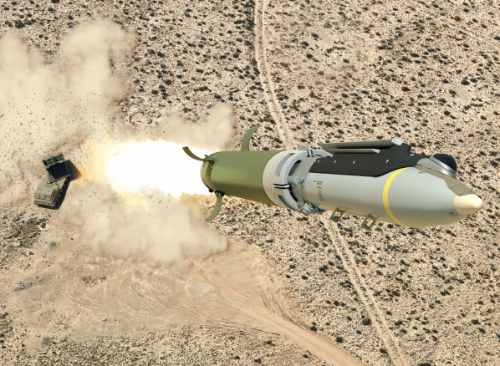 According to Reuters, Joe Biden is sending another $2.2B to Ukraine. He's also sending longer-range missiles for the first time. Billions every week in addition to the big chunks that Congress sends every six months to Ukraine.  They're sending a glide bomb too.
Two anonymous US officials provided the information to Reuters. "It is also expected to include support equipment for Patriot air defense systems, precision-guided munitions, and Javelin anti-tank weapons," they added.
The money comes from the Ukraine Security Assistance Initiative (USAI). The funds will go in part for "a new weapon, the Ground Launched Small Diameter Bomb (GLSDB) made by Boeing Co (BA.N), which has a range of 94 miles (150 km)."
The longer range of the GLSDB glide bomb could allow Ukraine to hit targets that have been out of reach.