"Can someone quickly remind me why we were removing—rather than demoting/labeling—claims that Covid is man made," asked Meta's president for global affairs.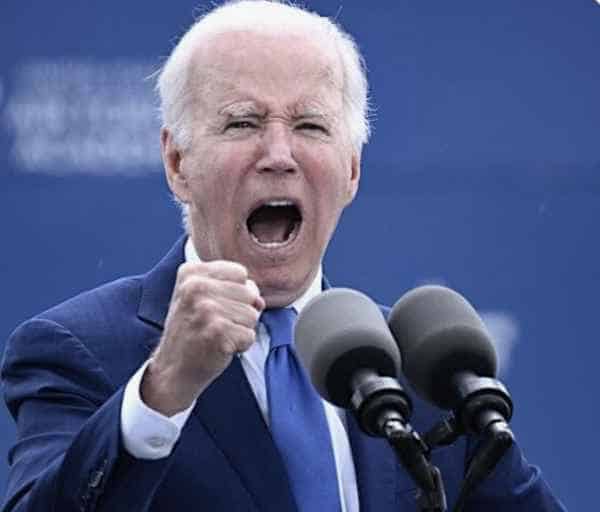 Jim Jordan obtained emails that went from the White House and government agencies to Facebook, pushing for the censorship of Americans.
As reported yesterday, most of Facebook were willing, even eager participants in the censoring even though it is constitutionally illegal for the government to censor Americans through a third party or directly.
In 2021, the White House mounted a nationwide push for Americans to get vaccinated for COVID-19. At the same time, there was a public and secret campaign to get Facebook to censor vaccine-related content, including accurate information more aggressively.
They Censored the Lab Leak Theory
It wasn't the White House's first rodeo in censoring. Joe Biden and his allies in the White House are authoritarians with no regard for free speech, although they took an oath to protect and defend the Constitution.
In July 2021, Facebook's head of global affairs asked why Facebook had censored the COVID lab leak theory. Nick Clegg at Facebook asked the question in an e-mail that you can read below. The answer was "because we are were under pressure from the administration and others to do more…"
The others they refer to are all in the Democrat Party and Democrat media. They've been open about demanding censorship.
These and other emails obtained by Rep. Jim Jordan (R–Ohio) and The Wall Street Journal provide further evidence of the federal government's vast efforts to curb dissent online. As reported in Reason's March 2023 issue, the Centers for Disease Control and Prevention (CDC) communicated frequently with Facebook content moderators and pushed them to take down posts that contradicted the guidance of federal health advisers.
The Proof
I fully expect more charges to come at Trump when this leaks out, and Devon Archer testifies on Monday.
This wasn't the Biden Admin's first pressure campaign.

In July 2021, FB's head of Global Affairs asked why FB had been censoring the COVID lab leak theory. The answer was clear: "Because we were under pressure from the administration . . . We shouldn't have done it." pic.twitter.com/XaUqlDhjOj

— Rep. Jim Jordan (@Jim_Jordan) July 28, 2023
As Clegg pre­pared to meet Biden's Surgeon General, he emailed col­leagues: "Sheryl is keen that we continue to explore some moves that we can make to show that we are trying to be responsive to the WH."

Facebook even considered "blackholing" certain domains. pic.twitter.com/FaLR2XvulS

— Rep. Jim Jordan (@Jim_Jordan) July 28, 2023