Listen to Cindy McCain explain that she knew, and they all knew, what perverted pedophile Jeffrey Epstein was doing. She did nothing. Her excuse is "no legal aspect" would go after him since they were afraid of him.
"It hides in plain sight. Epstein was hiding in plain sight," Cindy McCain said. "We all knew about him. We all knew what he was doing, but we had no one that was uh no, uh, uh, legal aspect that would go after him. They were afraid of him. For whatever reason, they were afraid of him."
Cindy McCain is very prominent. If she had made this public, something would have been done. She knew he was trafficking in minors and did nothing. Why did everyone do nothing.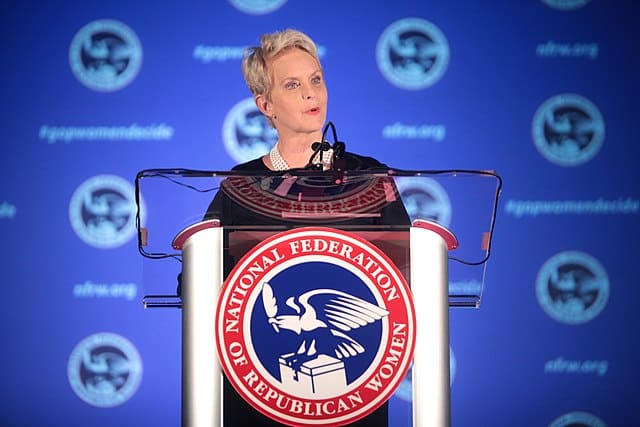 And where were John McCain and the loquacious daughter Meghan on this issue?
Listen as Cindy McCain, widow of former US Senator John McCain, tells you that they all knew that Jeffrey Epstein was trafficking young girls and did nothing about it. Now you see why Epstein's client list will never be published. They are all on it. @BillClinton @BillGates pic.twitter.com/WEkUfSRu8o

— Now The End Begins (@NowTheEndBegins) April 7, 2023
McCain's comments came after she was questioned by an attendee during her appearance at the State of the World 2020 conference in Florida.
McCain said a girl from her daughter's high school was one of Epstein's victims and that she hopes Epstein "is in hell."