DC attorney and longtime insider Mark Paoletta, now at the Center for Renewing America, proved that the attacks on Justice Thomas are unfounded and contrived to destroy the Supreme Court of the United States.
Attorney Mark Paolietta, who worked for Vice President Pence, George W. Bush, and Donald Trump as his OMB general counsel, explained why Democrats are going after Justice Thomas and proved it is a completely political sham case. The following is a paraphrasing of a 24 series of posts on X.
He said Democrats and their media allies are smearing Justice Thomas because his friend loaned him money in 1999 to purchase an RV. Both Thomas and his friend said the loan was satisfied. The attack on Thomas is unprecedented and proves the left wants to destroy the court because it's no longer liberal.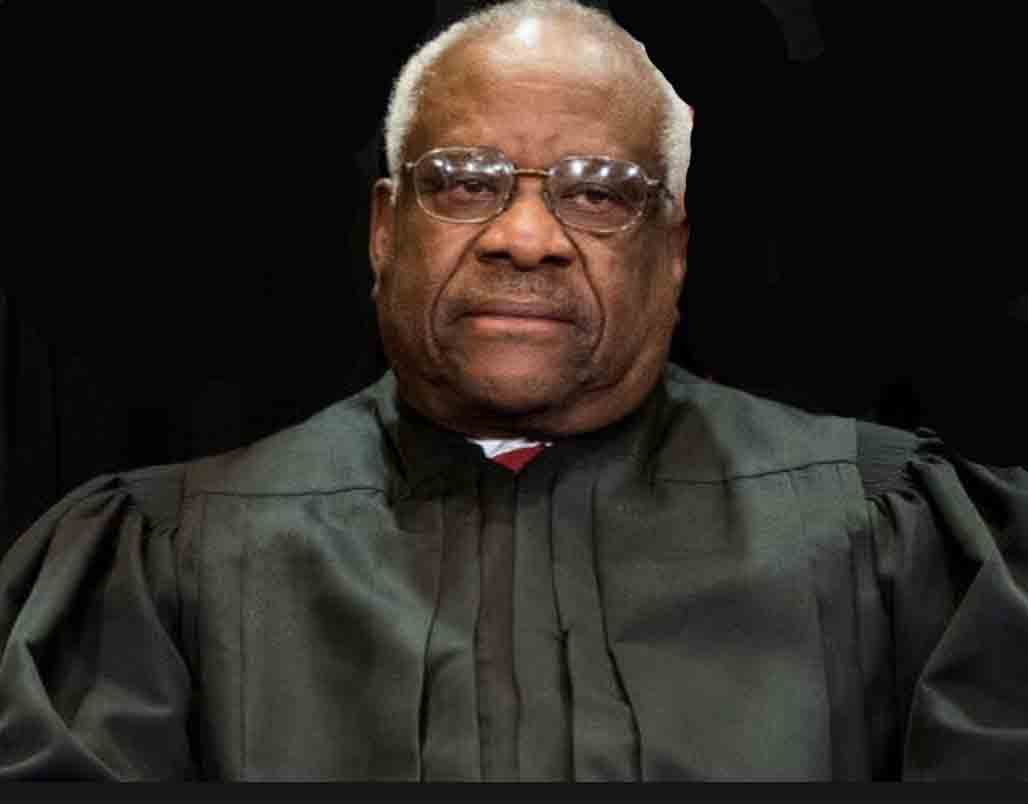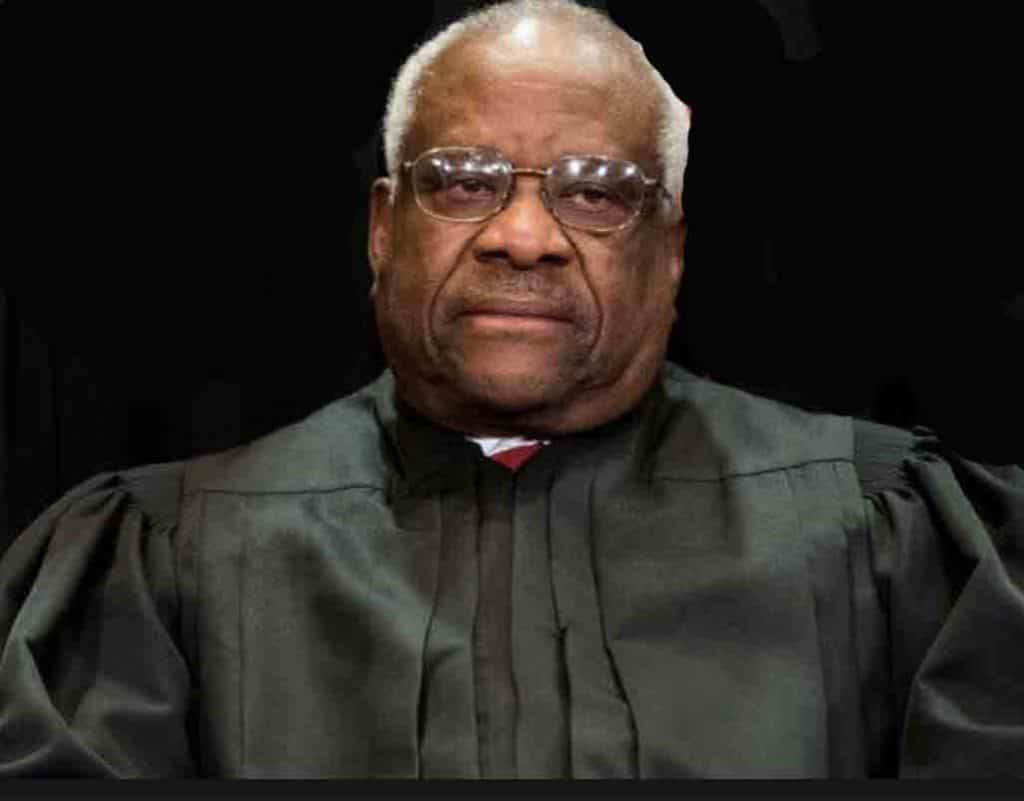 LOANS FOR THEE BUT NOT FOR ME
The loan secured didn't need to be reported. Thomas didn't try to hide the loan either because nothing was wrong with it. He listed his friend as the lienholder on the RV title long after the loan term was satisfied in 2008. The friend was listed until 2023 when the press found it while hunting for things to use in an attack on Thomas.
The New York Times didn't bother to say how one friend's loan was satisfactorily repaid. Mr. Paoletta posted on X the statement saying it was repaid. He also included links if you go to the posts.
"Unsurprisingly," says Mr. Paoletta, "the friend says he no longer has bank records since the loan was nearly 25 years ago and completed 15 years ago. Nor does Thomas. This loan between friends was first met in the 1970s when [both were] staffers in Congress. Media manufacturing a scandal for partisan purposes," he said on X.
Thomas refused the two cases in which the friend's company had business before any of these attacks. Thomas was properly recused from these cases. So why the constant attacks?
The left is unbothered by Justice Brennan receiving $20,000 cash and a $120,000 loan forgiveness for a condo from a wealthy developer, with $60,000 forgiven on a loan in 1980 and $60,000 forgiven in 1991. He didn't report $120,000 in loan forgiveness until he was long off the court.
CORRUPT PROFESSORS
It is no problem for the leftist judicial ethics experts. Leftist professor Gillers wrote, "If it's a close, personal friend, and there's no direct or indirect appearance before the judge, it's tolerable." He's fine with it, but he's unhinged on Thomas.
"Steven Lubet, a Professor at Democrat, Pfitzker-funded law school, and constant critic of Thomas, said about the Brennan gift, No rule "prevents a judge from taking even an extravagant gift from a person whose interests are not likely to come before the court."
Lubet goes on about whether there should be a rule preventing such gifts, but he is certainly not concerned whether Brennan is corrupt or somehow living like a king off a benefactor, but his attacks on Thomas are unhinged.
Chalk this up to the leftist double standard on justice.
This is a pure vendetta by leftists attacking Thomas's relationships off the court because of a job he does on the court.
Democrats and the media tried to destroy Thomas and his 1991 confirmation because he is a black conservative, and they failed.
Thomas is now our greatest justice, and the leftists are furious.
Mr. Paoletta noted that the press is obsessively going after Thomas and not other justices, like the stench of graft with the president and his family. Biden was given $200,000 by his brother the same day the brother was paid by a company seeking influence. Then he claimed it was a repayment of a loan.
THE GIFTS THEY IGNORE
How many investigative pieces have been done by ProPublica on Sen. Menendez, who is criminally charged with being a foreign agent while serving as the Foreign Relations Committee Chair? They've done "zero," but they did this one on Justice Thomas.
Mr. Paoletta is not in favor of scrutinizing justice's friendships because friends help friends. But if we're doing this, what about RBG and her husband receiving free medical care from the husband's doctor, a close friend of Nina Totenberg – then an NPR leftist reporter? Her job is to cover the court.
Free medical services cost tens of thousands of dollars. There were many other gifts between them. RBG never reported any of the gifts.
It's a double standard.
Justice Thomas attended a college football game and sat in a box owned by the university, and the media claimed corruption, but it's fine with the Biden family sitting courtside, Field C for the games and never reporting it.
A justice was flown around the world on the money of a Democrat donor of the Pritzker family, but the media said the family paid for it. No one ever asked a thing. The New York Times published another smear on Thomas following a sloppy Danny Hakim piece falsely reporting on Gini Thomas for January 6. It was another fake story that Thomas received a Super Bowl ring from the Cowboys when it was only a $25 replica ring.
WHY ARE THEY DOING IT!
This is part of the effort to undermine the Court and ultimately pack it. Democrats don't believe in an independent judiciary. Sen. Schumer threatened justices on an abortion case, and the Democrats sent activists to harass conservative justices at their homes, and one planned an assassination.
These attacks have nothing to do with ethics. It's all about trying to control the court and getting it back to a super-legislature, issuing rulings to implement progressive laws and rules. The double standard on Justice Thomas is "despicable."
The attack on Thomas is escalating in a dangerous way, with organizations devoting unheard-of resources to take down the sitting justice because they hate him for never bowing to attacks and standing up to their assaults. This attack must be exposed.
It's disturbing for the media to have an agenda to smear conservative justices and public confidence in the court. Fortunately, the public understands the media can't be trusted, with 62% stating they have not very much or not at all trusted media.