According to the NY Post, Metro Nashville Council Member Courtney Johnston confirmed to The Post the FBI has already ruled the Audrey Hale manifesto, killer of six innocent Christians, would not be released any time soon. It's too dangerous.
"What I was told is, her manifesto was a blueprint on total destruction, and it was so, so detailed at the level of what she had planned," she said when reached by phone.
"That document in the wrong person's hands would be astronomically dangerous," she added.
Johnston said "parts" of Hale's writings would eventually come out but added she feels "the vast, overwhelming majority of it" presented too much of a danger to the public.
Is it the public or the trans community?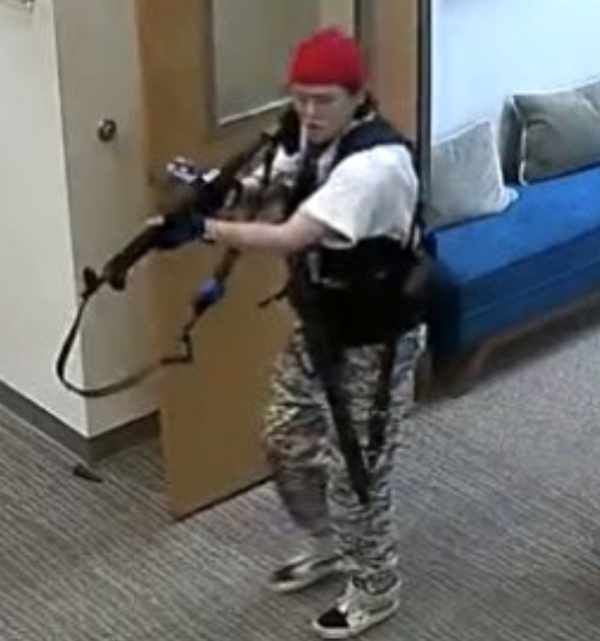 "I personally don't want to know the depths to which her psychosis reached," Johnson said.
"When I'm told by an MNPD high-ranking official that it keeps him up at night, I'm going to defer to that person in that agency that I don't need to read that," she added.
Tennessee Bureau of Investigation Director David Rausch described the writings he had seen during a meeting with the Tennessee Sheriffs' Association, reportedly saying: "The documents that we have, and I have viewed those, you know, one is specifically a plan and the other is some journal-type rantings."
"I think what the FBI is really concerned here with, and I think law enforcement, is that if there is something in there that is truly damaging for the transgender community, I think they are hesitant to do it because they are afraid of a violent backlash against that protected class of people."
What do you the readers have to say about that?
A college classmate said she had a childlike obsession with staying a child.
There is a rundown on News Australia, and they continuously refer to Audrey Hale as a "he." Audrey was a woman. It's hard to say where the line should be drawn, but one needs to be. Trying to force children or normal people into pretending the abnormal is normal is not a good idea.