The UN Food and Agriculture Organization reported on Friday they are witnessing the highest Food Price Index since they began recording thirty years ago. The organization is seeing record highs in prices for cereals, vegetable oils, dairy, and meats, CTH reports.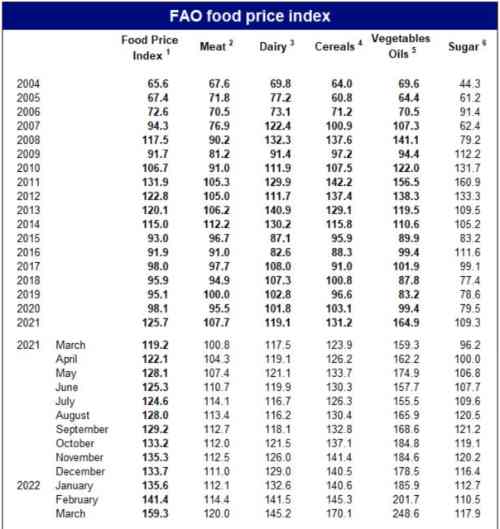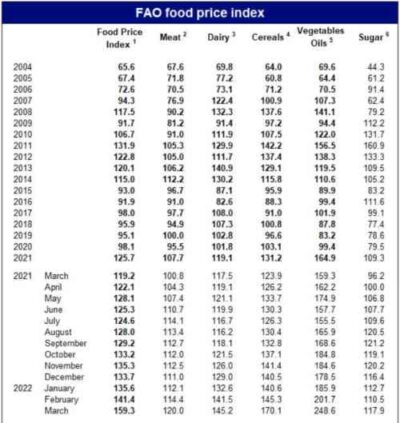 There is no over-estimating the effect that spending trillions of dollars had on inflation which started way before the Ukraine-Russia war.
.@GovRonDeSantis: "They have printed trillions and trillions of dollars. What has the result of that been? The worst inflation that this country has had in four decades. They'll say it's 8 percent, but look at the grocery bills – they're up 30, 40 percent." pic.twitter.com/O2HLf37qB1

— The Hill (@thehill) April 9, 2022
The sanctions against Russia are one problem of many.
The EU economic war against Russia does nothing to help innocent Ukrainian citizens, victims of this illegal war. Russia is undeterred, while EU citizens face disastrous inflation, rocketing energy costs, and a historic decline in living standards. This is madness… pic.twitter.com/qgKX5eYyNL

— Clare Daly (@ClareDalyMEP) April 7, 2022