Shani Louk was attending the Supernova music festival and clips on social media had shown her dancing and singing just hours before the Hamas group stormed into the venue. Israeli forces notified the family that they found her deceased.
⛔⛔ MUSIC FESTIVAL
SHANI LOUK SMILING & DANCING BEFORE KIDNAPPING

Louk was KIDNAPPED and BEATEN BY HAMAS – her naked body was then paraded through the streets in the back of a pickup truck.#IsraelPalestineWar #Israel

⛔ Video link ⤵️⤵️https://t.co/Iz0IVx4Mcq pic.twitter.com/oHoXkIIGtM

— raphael vacilotto (@raphaelvacilott) October 21, 2023
According to German paper DW, Ms Louk was trying to flee when she was captured by Hamas operatives, who took her into Gaza, where she was filmed being beaten.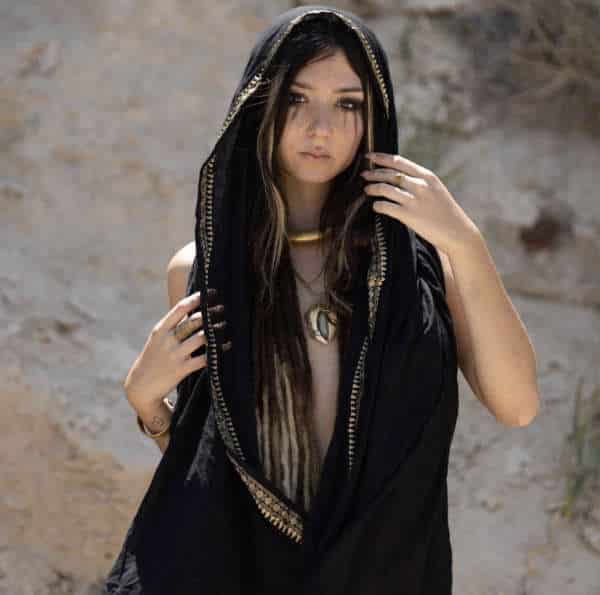 "Unfortunately, we received the news yesterday that my daughter is no longer alive," Shani's mother, Ricarda told NTV.
"It is with great sadness that we announce the death of my sister," her sister Adi Louk said on social media.
Her family shared the news of her death on X; "Shani, who was kidnapped from a music festival and tortured and paraded around Gaza by Hamas terrorists, experienced unfathomable horrors. Our hearts are broken."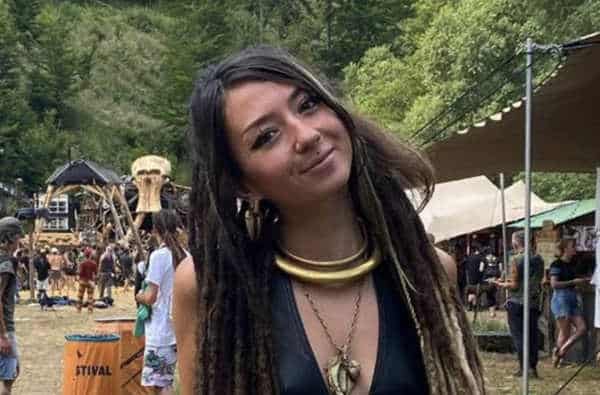 We are devastated to share that the body of 23 year old German-Israeli Shani Luk was found and identified.

Shani who was kidnapped from a music festival and tortured and paraded around Gaza by Hamas terrorists, experienced unfathomable horrors.

Our hearts are broken .

May… pic.twitter.com/GLXOmePRAd

— Israel ישראל (@Israel) October 30, 2023
Shani Louk, the Israeli-German partygoer who was paraded around in a truck half naked, was found dead by Israeli forces.
⚠️ GRAPHIC ⚠️
Palestinian terrorists capture body of an Israeli woman and cheer "Allah Akbar" while desecrating her body.

A full scale attack on Israel this morning
https://t.co/xV5g8eBLp8

— Emily Schrader – אמילי שריידר امیلی شریدر (@emilykschrader) October 7, 2023
Her heartbroken mother had originally gotten word from an unknown source that she was in a hospital seriously injured. Her boyfriend is missing.
The mother of German woman, Shani Louk, who was kidnapped, killed and her corpse paraded and spat on by Hamas militants has issued a heartbreaking statement.

"They sent us 1 video where I could clearly recognize our daughter unconscious in the car with the Palestinians." pic.twitter.com/9NWo5AU8b7

— Oli London (@OliLondonTV) October 8, 2023
The 23-year-old partygoer seen in Hamas videos being paraded like a piece of meat in Gaza after her brutal assault—has been found dead by Israeli forces.

I hope all those who used Shani Louk's desperate mother's hopes that "she was alive" to minimise what those barbarians did… pic.twitter.com/w7k6RuuCXq

— Avi Yemini (@OzraeliAvi) October 30, 2023
During the terrorist attack, tattoo artist Shani called the family with her mobile phone from the festival grounds. Her mother, Ricarda Louk, spoke to her and asked her: "Do you have a bunker nearby?" Shots were fired. Her daughter seemed confused and promised to look for shelter. After that, the contact was broken off.
As the family was later able to reconstruct, Shani Louk ran to the parking lot with "her great love" and four other friends; they wanted to escape in two cars. Wilfried Gehr, who is in a relationship with Shani's Aunt Orly, says: "The young people have lost sight of each other. The friends then hid in the bushes. They have now reappeared safely, but Shani and her boyfriend have since disappeared."
The family has not heard anything from the German Foreign Ministry. Winfried Gehr says: "We do not get any information from the authorities here. Peace activists have told us that Shani will now only get help if the German authorities officially intervene. None of this has arrived in Gaza so far."
In response to BILD's request, the Federal Foreign Office replied that the German authorities were aware of the case and that they were in contact with Israeli colleagues.