by Mark Schwendau
Earlier this month, another good news story slipped through the cracks. Judge Loretta Preska of the United States District Court Southern District of New York ruled dozens of documents about Ghislaine Maxwell's personal affairs must be unsealed this month. Judge Preska said unsealing the records wouldn't impact Maxwell's right to a fair trial in November as her lawyers have claimed.
We first reported on this as a developing story last November here: "Judge Orders Epstein Client List Unsealed!"
Maxwell's effort to quash the request was a response to former Epstein rape victim Virginia Roberts Giuffre seeking to obtain her financial records. Giuffre's lawyers demanded documents from Maxwell, which included information on "funding received from the Clinton Global Initiative and the Clinton Foundation."
According to FAA flight logs, former President Bill Clinton flew on Epstein's plane dozens of times, and photographs show the former president with the financier and Maxwell. The ruling also is to include documents relating to a request from Giuffre for email accounts Maxwell allegedly kept from the court previously.
The documents are presumed to be a portion of materials gradually released by Judge Preska related to a defamation case Giuffre filed against Maxwell in 2016 for calling her a liar. As has been widely reported, Giuffre is one of the few to come forward, claiming Maxwell recruited her when she was just 16 to perform sex acts with older men. Maxwell allegedly took Roberts to Jeffrey Epstein, where she was repeatedly sexually abused.
Roberts has alleged that British Prince Andrew also had sex with her, which he denied. Humorously enough, he denied even knowing Roberts despite a picture of the two of them together widely circulated on the Internet. While her defamation case was settled back in 2017, requests from media organizations are causing these documents to gradually be unsealed.
A motion for a protective order filed by Maxwell's lawyers to limit the amount of information about her finances they would have to hand over is to be made public. Giuffre's lawyers sought this information to be better informed if the case went to a settlement, which it eventually did. Giuffre's lawyers sought Maxwell's tax returns, balance sheets, and financial statements of companies where she held control.
One section reads: "From January 2012 to the present, produce all documents concerning any source of funding for the TarraMar Project (Maxwell's nonprofit) or any other not-for-profit entities with which you are associated, including but not limited to funding received from the Clinton Global Initiative, the Clinton Foundation (a/k/a William J. Clinton Foundation, a/k/a/ the Bill, Hilary & Chelsea Clinton Foundation), and the Clinton Foundation Climate Change Initiative."
While it is unclear if the Clintons will come up in the documents to be made public, there are considerable back-and-forth negotiations going on over the dozens of documents on this subject to be unsealed. Some estimate some 50 documents are involved in this latest ruling.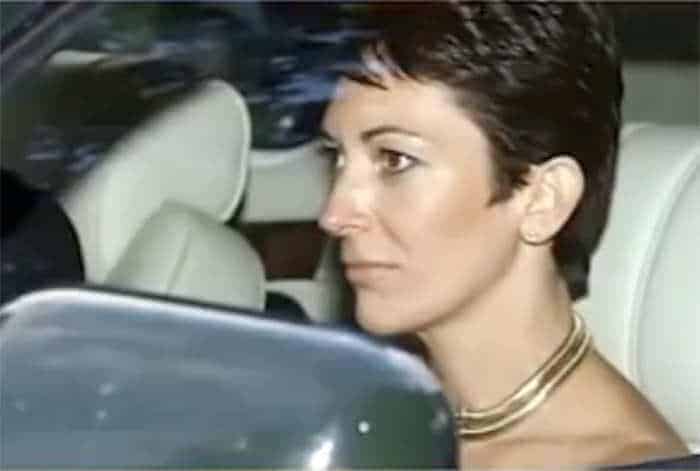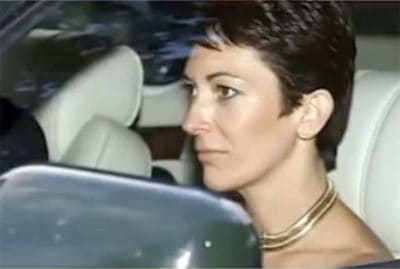 Former President Bill Clinton flew on Epstein's plane dozens of times, and photographs have shown him receiving a massage from Chauntae Davies, one of Epstein's underage victims who worked as a flight attendant on his private jet, known as the "Lolita Express."Clinton's relationship with Epstein and Maxwell came under intense scrutiny when the financier was arrested in July 2019. Some rumors hold that Clinton and Maxwell were sexually involved on the island.
Critics of this story remind people that much of what's to come out in these documents has already been written about in several books. "The Trance Formation of America"  by Cathy O'Brien and "Access Denied for Reasons of National Security" by Mark Philips.
Both are true life stories of most politicians, judges, CEOs, etc. The books allege influential people had sex with underage children on the island and were videoed while doing so to be later blackmailed.  These books name names, as well as who has been abusing male and female children for years. Cathy O'Brien was a victim, along with her daughter. Mark Philips was an ex-CIA agent who risked his life to save them both.
The book "A Convenient Death: The Mysterious Demise of Jeffrey Epstein," by journalists Alana Goodman and Daniel Halper, claimed that Clinton and Maxwell had a secret affair.
Another thing some people get wrong about the sexual encounters of some of the International girls to visit Epstein's Island is the age of consent. While the age of consent in the UK is 16, as Virginia Roberts was at the time, Little St. James Island is part of the U.S. Virgin Islands and not the British Virgin Islands.
Once again, The Daily Mail did an outstanding job of breaking this story first here "EXCLUSIVE: Judge rules to unseal dozens of documents about Ghislaine Maxwell's personal affairs, including those that reveal her and Jeffrey Epstein's relationship with the Clintons."
Copyright © 2023 by Mark S. Schwendau
~~~
Mark S. Schwendau is a retired technology professor who has always had a sideline in news-editorial writing where his byline has been, "Bringing little known news to people who simply want to know the truth."  He is a Christian conservative who God cast to be a realist.  His website is www.IDrawIWrite.Tech.