by Mark Schwendau
It seems like every time liberal lefties stick their noses in somebody else's business, things get worse, and now we see another case in point.
A Native American group called the Native American Guardians Association (NAGA) has threatened to boycott the NFL's "Washington Commanders" football team if the team does not revert back to its historic name as the "Washington Redskins".
The team decided to change its name in 2020, bowing to pressures of political correctness without really taking input from those who should have been questioned first, Native Americans!
They settled on a new name  – the Washington Commanders in 2022.
The organization's website is looking for both petition signatures and donations to further its mission to change team names back to Native American team names from professional sports down to grade schools in America. They see their goal as to "educate, not eradicate."
The organization sees what has been going on in America as a "perversion through Ideology and political correctness," and they are not wrong.
In the three-page letter, NAGA cites lawsuits, polls, and general sentiment supporting their argument that Native Americans don't find the term "Redskin" to be derogatory. To close its letter, the organization punctuated its meeting invitation by threatening a boycott if their requests continued to go without response.
"Should we need to encourage a national boycott similar to what happened with Anheuser Busch, which is now down $27 billion (note, not one brick thrown, not one highway blocked, not one bridge burned) – WE WILL DO JUST THAT," the letter read from the NAGA last week.
NAGA's President of Global Impact Campaigns, Healy Baumgardner, told The National Desk the organization has repeatedly been ignored with such meeting requests.
"We attempted to have an open dialogue with the now Washington Commanders since they made the name change several years ago with no response by them to have a conversation," she said. "We felt that it was time to apply public pressure."
"In terms of changing the name Redskins, the Native American community was never asked how they felt about it," Baumgardner said. "Once again, we are met by closed doors and no open dialogue with the Commander's leadership or the executives."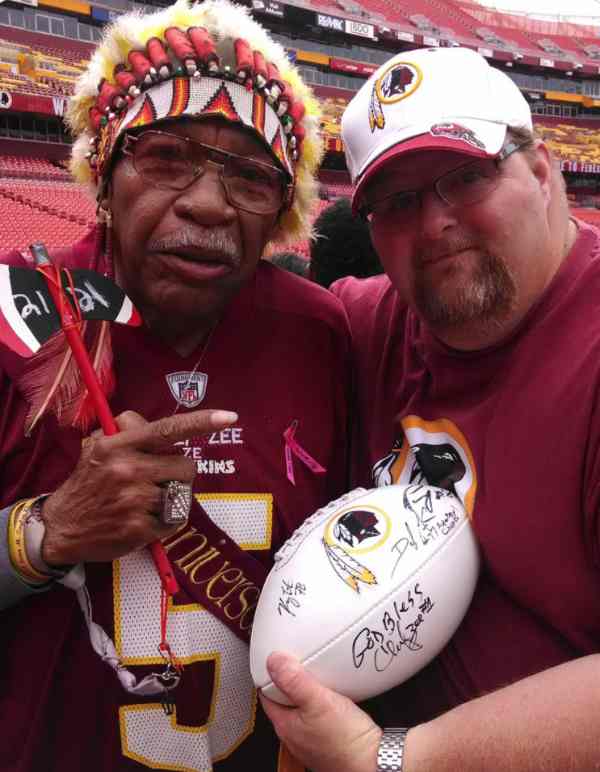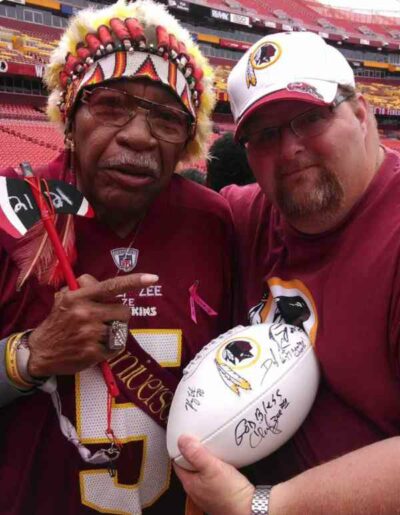 The group's boycott threat comes after Anheuser-Busch, the owner of Bud Light and other beer brands, reported a nearly $400 million loss in the second quarter of this year.
The loss in revenue was the result of a boycott of Anheuser-Busch products following their partnership with an online transgender activist influencer named Dylan Mulvaney on his 365th day as a man acting as a woman.
This letter is the latest step in the organization's "Reclaim the Name" campaign, which aims to bring back the team's previously retired "Redskins" moniker. A petition supporting the effort now has almost 100,000 signatures in just a week.
You can sign the petition yourself here.
In its letter to the Commanders, the group's founder and president, Eunice Davidson, notes the group's own poll found that 90% of Native Americans did not find the Redskins name offensive.
The group also noted how other professional sports teams, such as the Kansas City Chiefs and the Chicago Blackhawks, have kept their Native American-inspired names. This shows them recognizing their names carry "an obligation of honor and respect."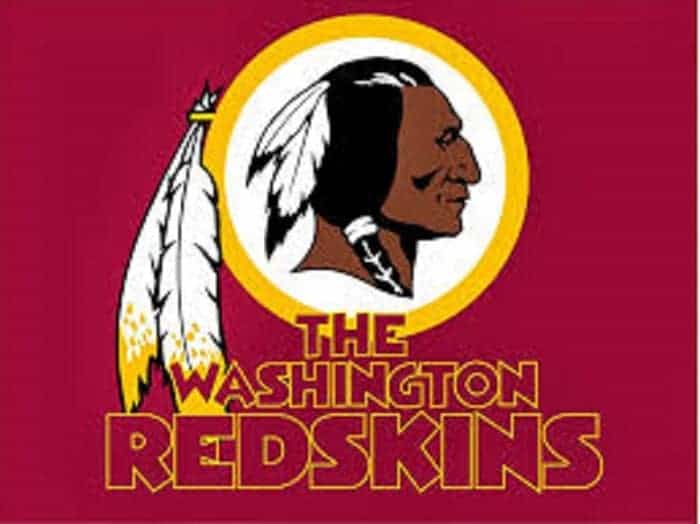 "At this moment in history, we are formally requesting that the team revitalize its relationship with the American Indian community by (i) changing the name back to 'The Redskins, ' which recognizes America's original inhabitants, and (ii) using the team's historic name and legacy to encourage Americans to learn about, not cancel, the history of America's tribes and our role in the founding of this Great Nation," the letter read.
Historically, this franchise began as the Boston Braves in 1933 before moving to the D.C. area and identifying with a name change as the Redskins.
These efforts are less about any form of cultural sensitivity and correctness and have everything to do about erasing America's proud heritage, traditions, and history.
Go woke, become a joke.
Copyright © 2023 by Mark S. Schwendau
~~~
Mark S. Schwendau is a retired technology professor who has always had a sideline in news-editorial writing where his byline has been, "Bringing little known news to people who simply want to know the truth." His website is www.IDrawIWrite.Tech.