Over the weekend, Julius Malema, a Parliament member in the South African Congress, drew an enormous crowd to a rally. Fueled by hate of the white man, specifically the white farmer, He chanted while prompting the crowd to chant, "Shoot to Kill…Kill the White Farmer, Kill the Boer."
The New York Times indicates that the song's meaning was exaggerated by "right-wing commenters." It's just "an old anti-apartheid chant," not a call to violence. Don't take it "literally."
It's hard to take the New York Times literally anymore. Trump says march peacefully and patriotically, and he's inciting violence, but "Shoot to Kill" doesn't. Okay, then.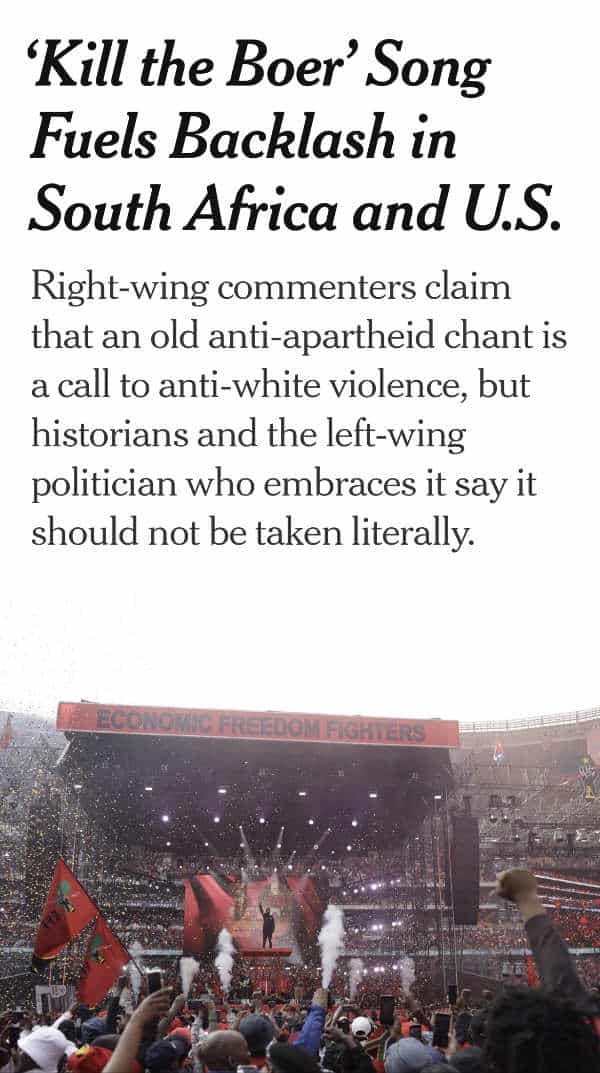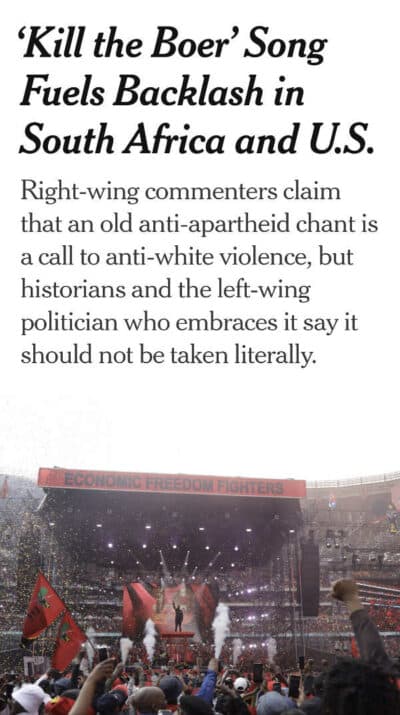 He's probably just joking around as he chants, "Shoot to Kill, Shoot the Boer, the Farmer, Shoot the Boer, the Farmer." Boer is what they call white people. During his chants, he told them to slice their throats.
The next day, some unknown men slaughtered a white farmer. They slit his throat and beat his wife into critical condition.
The rest of the Times story discussed apartheid racism and how the song isn't a call to violence.
Here is Malema doubling down, but he didn't write the song, and it's a struggle song. He's educating Elon Musk, who's wife's skin saves him or something.
EFF leader Julius Malema doubles down on "kill the Boer [whites]" and attacks Elon Musk:

"He looks like an illiterate. The only thing that protects him is his white skin." pic.twitter.com/4uPVVF9855

— End Wokeness (@EndWokeness) August 3, 2023