Moderna has paid $400 million to the government for a chemical technique key to its vaccine. They're still battling over a patent. As Moderna racked up tens of billions of dollars in sales of its coronavirus vaccine, the company held off on paying for the rights to a chemical technique.
The company said on Thursday that it had made a $400 million payment for the technique that will be shared by the National Institutes of Health [Fauci's former organization] and two American universities where the method was invented.
They agreed to pay more going forward. This is a corporation paying a small fortune to a so-called "public health organization."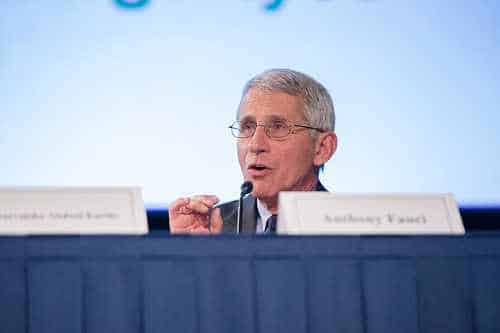 The Epoch Times Report
The U.S. government authorized the vaccine in December 2020, and later granted a biologics license. It paid $10 billion to Moderna for developing the vaccine and has paid another $9 billion for doses of the vaccine, the Epoch Times reports.
The NIH had 2 percent of the patents. Those patents generated up to $2 billion in royalty revenue during the same period of time.
"The NIH provides limited information to the public about its licensing activities. For example, the agency does not report which of its patents are licensed or release metrics that would enable the public to evaluate how licensing affects patient access to resulting drugs," the office concluded. "Increasing the transparency of its licensing activities could improve the public's and policymakers' understanding of NIH's management of its intellectual property."
Some of the payments go to individual scientists, including Fauci.
Open the Books, a nonprofit watchdog obtained documentation of approximately $350 million in royalties going to Fauci and other government scientists from fiscal year 2010 to fiscal year 2020.
Dr. Lawrence Tabak, acting director of the NIH, acknowledged the payments present "an appearance of a conflict of interest" but claimed there are "substantial and significant" firewalls that mitigate the issue.
And everyone made a lot of money. Should the government make money off drugs they then mandate people take? When the government with tremendous power has such a cozy, lucrative investment with Big Pharma, shouldn't we be concerned?
They have no exposure and can't be sued since the drugs are experimental.
Conflict of interest? Does the Big Guy get 10%?