Russian President Vladimir Putin made his first public comments Thursday on the plane crash believed to have killed Yevgeny Prigozhin, the head of the Wagner Group. He said the Wagner leader had made "serious mistakes in life."
Putin said he was sending condolences to "Wagner Group employees" on board the plane that crashed on Wednesday.  The Wagner command was on the plane.
The crash occurred northwest of Moscow and killed all on board, said Russia's aviation agency, including Prigozhin. It killed Yevgeny Prigozhin and his top command. He became an insurrectionist recently, marching on Moscow, complaining that the Russian military was not acting appropriately.
In addition to Prigozhin, Rosaviatsiya said Dmitry Utkin – a former Russian special forces operator and alleged co-founder of the PMC – was also traveling on the jet, as was Valery Chekalov, whom the US considers to be the deputy head of Wagner. The remaining passengers listed were Sergey Propustin, Evgeny Makaryan, Alexander Totmin, and Nikolay Matuseev, identified by Russian news outlets as Wagner members.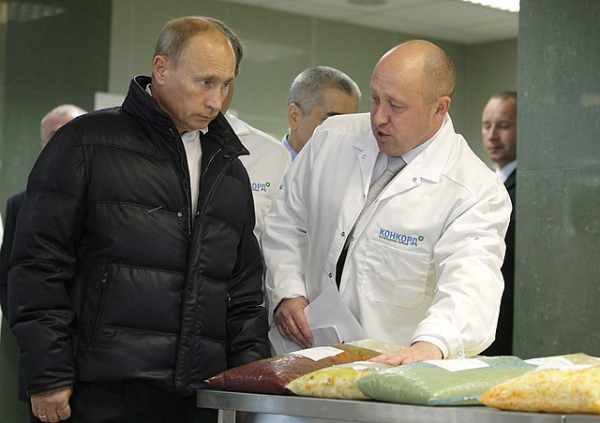 The Putin Response
"First of all, I want to express my sincere condolences to the families of all the victims; this is always a tragedy. Indeed, if they were there, it seems … preliminary information suggests that Wagner Group employees were also on board," Putin said during a meeting with the head of the self-proclaimed Donetsk People's Republic (DPR) Denis Pushilin in the Kremlin.
Speaking about Prigozhin in the past tense, Putin said he'd known the Wagner chief "for a very long time," and that he was "a talented man, a talented businessman."
"He was a man of difficult fate, and he made serious mistakes in life, and he achieved the results needed both for himself and when I asked him about it – for a common cause, as in these last months," the Russian president said.
No one knows who or what took the plane down, but Nikki Haley said on the GOP debate stage last night that Putin killed Prigozhin.  That's concerning for someone who wants to be president. You don't make statements like that unless you know for certain.
Joe Biden did the same thing today.
Blaming Putin without evidence was only done for political expediency, and it's not honest.
There are other suspects. The CIA is rumored to have paid Prigozhin to revolt. There's nothing to prove that, but it wouldn't surprise anyone. Ukrainians certainly had a reason. The Wagner Group brutalized them, and this would be a good morale boost. Maybe Russia did it because he's an insurrectionist. Maybe somethig went wrong with the plane.
Putin said the investigation of the crash will take time.