This is a terrible day for America. Forget Donald Trump for a moment. This affects every American. Every American lost his or her rights today. If they can go after a former president, they can go after you or me. These leftists who have taken over the Democrat Party are very nasty people. Their goal is one-party rule, and you should be able to see by now how terrible they will be as rulers.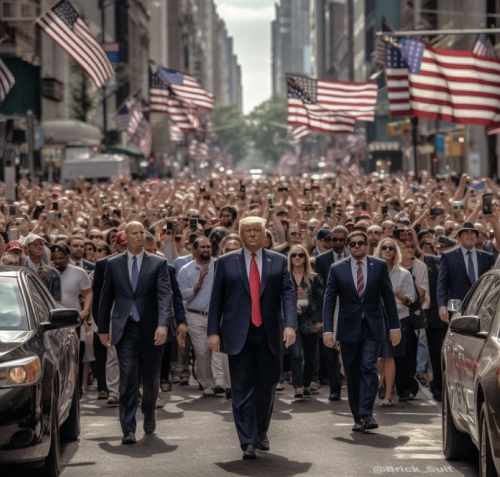 They want to destroy our right to protest, speak, defend ourselves, and have privacy, own private property, and they want to tell us what we can do, how we can do it, what we eat, and what we are allowed to see. These leftists have nothing on the Soviets.
Donald Trump plans to speak at 8 pm.
Read the Indictment. Nothing new from what I can see:
Donald J. Trump Indictment by Stefan Becket
Alvin Bragg has shut down the entire city, called up 38,000 NYPD police officers, closed down the FDR Drive and is spending an estimated $200 million of city funds, all for a $130,000 NDA. I never thought I would see this level of corruption in the United States.

— Eric Trump (@EricTrump) April 4, 2023
This is what we are up against – this is New York. #LetitiaJames pic.twitter.com/mS2A5nP3Ip

— Eric Trump (@EricTrump) April 3, 2023
Stormy lost again:
BREAKING!!! the 9th Circuit just awarded Trump $121,962.56 in attorney fees from Stormy Daniels. Order just released. This in addition to the roughly $500k she already owes him.

— Eric Trump (@EricTrump) April 4, 2023