As reported, the House voted to censure Rashida Tlaib for her pro-Hamas rhetoric and incitements to destroy Israel after the October 7 massacre. The vote was 234 to 188, with 22 Democrats joining Republicans and four members voting present. They voted for Rich McCormick's measure to censure.
Tlaib (D-Mich.) is the 26th member of Congress to be censured by the House in the legislative body's history.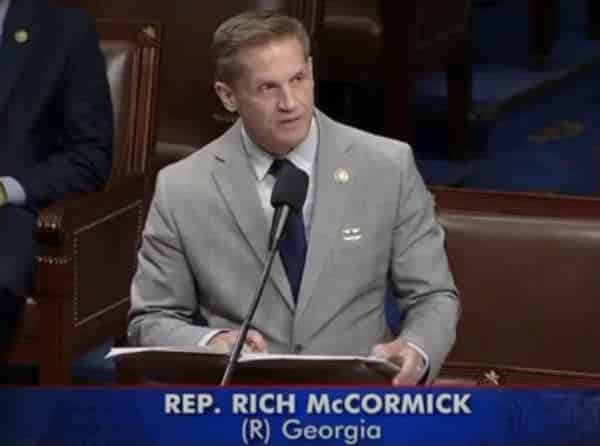 SERIOUS DEATH THREATS
The censure vote, initially scheduled for Wednesday, apparently was moved up after the office of Rep. Rich McCormick (R-Ga.) office — the congressman who introduced the resolution — received death threats.
"I take the safety of my team seriously. I am temporarily closing my physical district office location in Cumming, GA, due to serious threats of violence against my staff. These threats have been reported to Capitol Police and will be investigated fully," McCormick said in an X post.
Tlaib lied and claimed the video mantra she shared, "From the river to the sea," is aspirational, and everyone knows it is not.

She also knew from the beginning that Israelis did not bomb a Gazan hospital, but she left the message that they did on X despite that.
Cori Bush and Ilhan Omar, communist Squad members who call themselves Democrat Socialists, were unhinged. Clips below.
Cori was homeless and recruited for the job after she screamed and ranted loudly on far-left issues on the steps of the Capitol. She is now wealthy.
Ilhan Omar arguably got citizenship for her brother by pretending he was her husband. There is a great deal of proof.
Cori wouldn't stop at the required time, claiming she decided she could continue [screaming]. People like her are dragging the quality of Congress down into the sewer with vile behavior and refusing to follow the rules.
We are also taking a lot of people into this country who hate it, and we are allowing our schools to teach anti American ideology. The country has changed and will continue to change for the worse unless of course you like moving to the hard left. Then, this is your moment.
Omar also appeared unhinged.