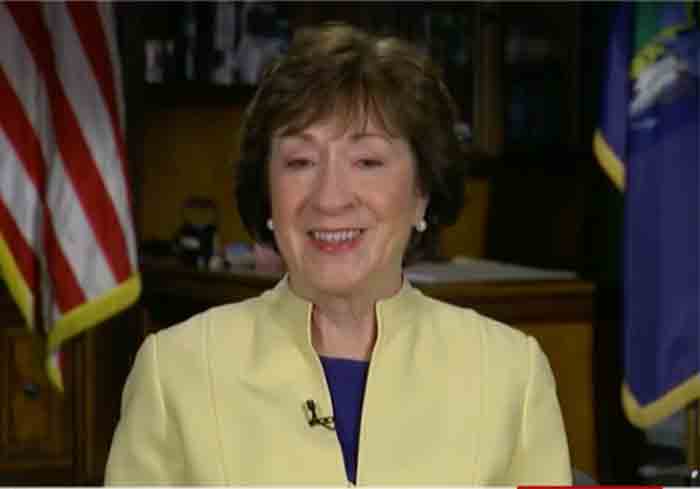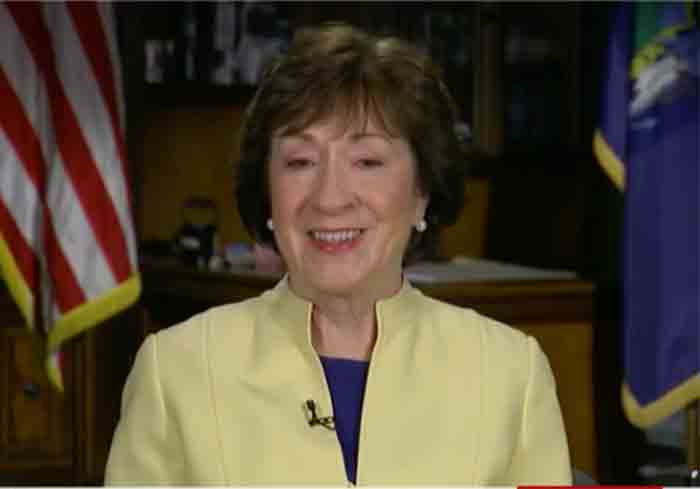 The problem with the Senate is they don't have 52 Republicans in the Senate, they have 49 Republicans. Susan Collins, Lisa Murkowski and John McCain are Democrats. The three of them not only want to "fix" StalinCare, they want to give more money to the insurance companies. Collins said the first thing they have to do is "stabilize the insurance markets."
"I certainly hope the administration does not do anything in the meantime to hasten that collapse," Collins said.
UnitedHealth made a 34 percent profit last quarter and they are doing it with our taxpayer dollars.
This is massive corruption.
Sen. Susan Collins (R-Maine) on Friday called for Republicans to work with Democrats to fix the flaws in the Affordable Care Act with a slew of bills and with the help of Chuck Schumer.
"These problems require a bipartisan solution," said Collins, who joined Sen. Lisa Murkowski (R-Alaska), Sen. John McCain (R-Ariz.) and all Democrats in voting against the repeal measure early Friday morning.
"The Democrats made a big mistake when they passed the ACA without a single Republican vote," she continued. "I don't want to see Republicans make the same mistake."
She also wants Planned Parenthood funded.
Collins said that even if Trump withholds Obamacare payments it won't change her vote.
Collins said she got a heartwarming welcome upon her return to Maine. She's a Democrat, period, and a Progressive at that, as are McCain and Murkowski. All those red state Democrats who voted against repeal have got to go as well. These three in particular have lied about wanting to repeal and replace ObamaCare.
They people are corrupt liars.
Repeal & Replace is how McCain, Collins & Murkowski persuaded their constituents. Last night they sold Americans out. LIARS.#FridayFeeling pic.twitter.com/JV7zBA1zTx

— Jorge 🇺🇸 MAGA (@AmericanMex067) July 28, 2017
Single-payer was always the end goal
NBC News reported Sunday that single-payer is "attracting serious attention as it gains increasing prominence in the post-Obamacare ideological battle over healthcare.
This is probably one of those planted stories by the Obama war room.
From NBC News: Rep. John Conyers put up a bill, called "Medicare for All" and one of many like-minded approaches to single-payer, would entirely replace private insurance plans with free coverage of everything from eyeglasses to emergency room visits, paid for by new taxes concentrated on the wealthy.
Conyers credited Sanders and the GOP Obamacare repeal push for making it safe for Democrats across the party's spectrum to discuss Medicare for All.
"I think single-payer is like a big old locomotive coming down the tracks," said Rep. Keith Ellison, D-Minn., a hardcore leftist who is also the deputy chairman of the Democratic National Committee.
Sounds great if you want to end up with healthcare like the healthcare Charlie Gard got in the U.K.