While Joe Biden was releasing $6 billion to Iran, which is tacked onto the $10 billion that is being held by Iraq, they regained their position as the third largest crude oil producer.
The Democrat-Iran deal appears to amount to far more than the $6 billion held by Qatar. It is important to note that Iran can use it for humanitarian purposes while using the money allocated in the budget for necessities for terrorism.
In June and July, the Biden administration unfroze more than $10 billion of Iranian assets held in Iraq, allowing Baghdad to move payments for Iranian electricity into accounts in Oman established for Tehran's use — payments that will continue on a rolling basis.
Additionally, US officials admit they are allowing Iranian oil exports to China to skyrocket, with estimates ranging from 1.4 to 2.2 million barrels per day flowing in August — their highest levels since President Donald Trump ended America's participation in the old Iran nuclear deal.
Conservative estimates put this sanctions relief at $25 billion in annual revenue. Iran is now eyeing the transfer of another $3 billion from Japan.
In total, this is at least a $50 billion protection racket. This is all going on outside of Congress.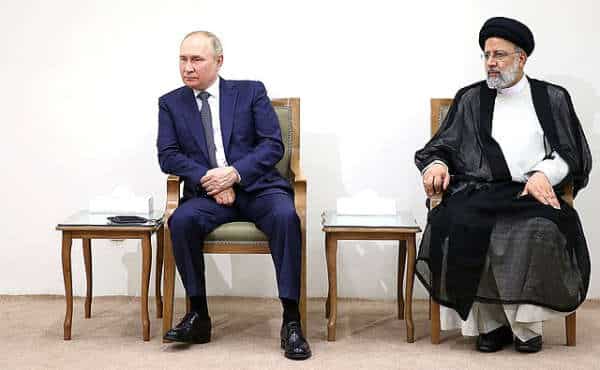 THE EASING OF SANCTIONS
As a result, Iran witnessed the highest increase among OPEC members month-to-month in August. Their production grew by 143,000 BPD compared to July.
The rise is partly due to Saudi Arabia voluntarily cutting production by 1mn bpd until the end of this year while Russia, the second largest producer, extended its 300,000 cut over the same period.
Iran holds 10% of the world's proven oil reserves and 15% of its gas. It is OPEC's second-largest exporter and the world's fourth-largest oil producer among the Gulf states. Iran is the fourth largest oil producer in the world.
Meanwhile, Democrats under Joe Biden are destroying our energy sector. We have nothing to replace it. Electrification alone will not work it's not adequate, reliable, or effective enough, and we'd have to rely on China for the parts.
A relaxation of US sanctions has also facilitated the Iranian production increase. Washington's not strictly enforcing its sanctions on Iran exports.