The White House Counsel officials met with a top aide to Special Counsel Jack Smith weeks before Smith brought charges against former President Donald Trump for allegedly mishandling classified documents.
This should have everyone deeply concerned. It looks like the White House and the Justice Department coordinated to take down the political opposition during the 2024 campaign.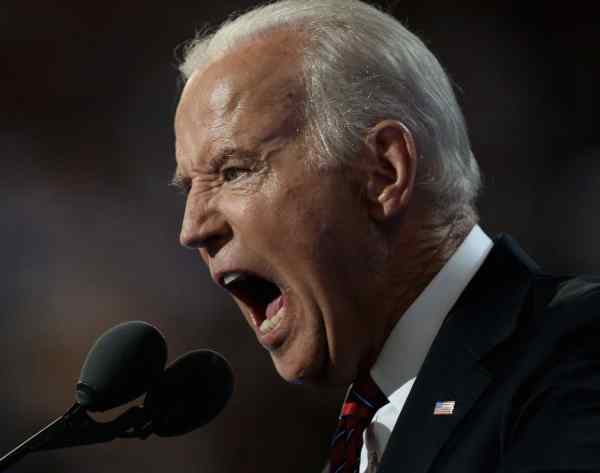 The New York Post reports:
Jay Bratt, who joined the special counsel team in November 2022, shortly after it was formed, took a meeting in the White House on March 31, 2023, with Caroline Saba, deputy chief of staff for the White House counsel's office, White House visitor logs show.
They were joined in the 10 a.m. meeting by Danielle Ray, an FBI agent in the Washington field office.
Nine weeks later, Trump was indicted by Smith's office on June 8, 2023.
Bratt, 63, also met with Saba at the White House in November 2021, when Trump was mired in negotiations with the National Archives, who were demanding the return of presidential records from his Mar-a-Lago estate before a formal investigation had not yet been opened.
To be clear, Smith's top aide met with the deputy chief of staff for the White House counsel's office, and an FBI agent in the Washington, D.C., field office was at the meeting. They all coordinated to take down Biden's political opponent.
Trump was indicted on June 8 in the classified documents case that Smith was appointed to oversee as special counsel.
"There is no legitimate purpose for a line [DOJ] guy to be meeting with the White House except if it's coordinated by the highest levels," Giuliani said, according to the New York Post.
"What's happening is they have trashed every ethical rule that exists and they have created a state police. It is a Biden state prosecutor and a Biden state police," the former New York City mayor added.
Sen. Marsha Blackburn wrote about her concerns on X.
"The White House counsel's office met with a senior aide to special counsel Jack Smith just nine weeks before Smith indicted Trump. This raises serious questions about coordination between the Biden administration and Smith's office," Sen. Blackburn wrote.
We have a two-tiered justice system. The law is not enforced against Joe Biden for his handling of secret documents, but it is against Donald Trump. Biden's case seems far more egregious.
If all this is accurate, this does mean that the US is a police state with a federal police force controlled by an authoritarian executive.