Michigan Attorney General Dana Nessel announced felony charges against 16 "fake" electors. The media calls the felony charges a historic first against a pro-Trump scheme to overturn the 2020 election.
Among those facing charges is former Michigan Republican Party co-Chairwoman Meshawn Maddock. The names are listed below with their ages.
"This plan to reject the will of the voters to overturn the will of the voters and undermine democracy was fraudulent and legally baseless," Nessel said in a video announcing the indictments.
They committed no crimes, but it won't matter to these neo-Democrats.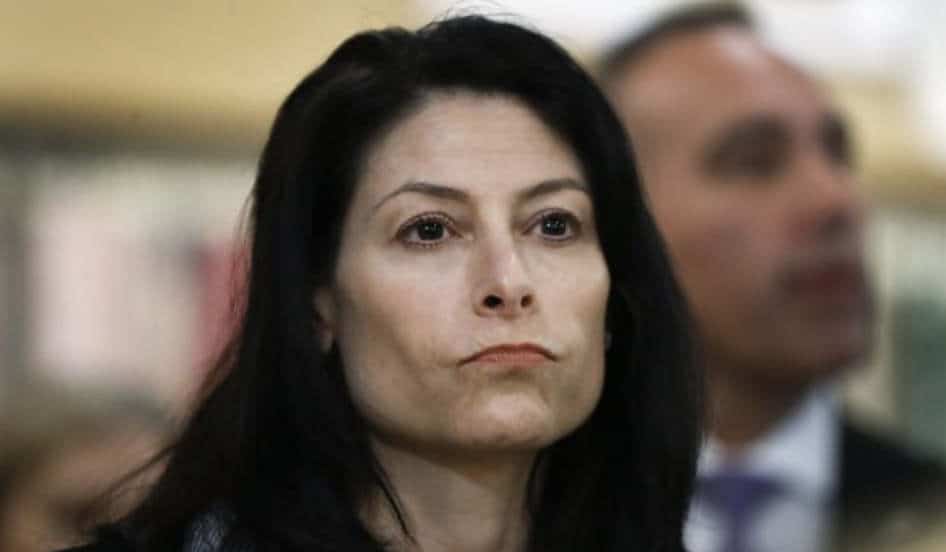 The Criminal Charges Are Based on a Difference of Opinion
Nessel's decision is the first time that pro-Trump electors face state charges. The media calls them "fake" electors since President Joe Biden's electors were the elected representatives based on the state's certified election results.
"We allege that 16 Michigan residents met covertly in the basement of Michigan GOP headquarters and knowingly, of their own volition, signed statements that they were the duly elected and qualified electors for the president and vice president of the United States of America," Nessel said. "That was a lie."
The conspiracy charge is based on the meeting in the basement.
The partisan House January 6 committee found that Trump and his allies hoped that by installing alternate electors, they might get Vice President Mike Pence to delay the final results.
Appointing Republican alternate electors was based on Trump's lawyer's legal interpretation of the law.
Each of the 16 individuals will face felony charges related to forgery and election law forgery.
Michigan AG Dana Nessel is charging 16 Michigan residents for an ALLEGED scheme to overturn the presidential election.

This is the same Dana Nessel who decided NOT to investigate her friend, Gretchen Whitmer, who is responsible for the deaths of senior citizens during covid. pic.twitter.com/2gdGIs2Hkh

— suzy (@Suzy_1776) July 18, 2023
THE 16 CHARGED
The charges center on forgery, which is a stretch. Nessel's arresting elderly Republicans. She claims they undermined the people's faith in the integrity of elections. It wasn't the mail-in balloting, ballot harvesting, changes in election laws, endless vote counting and delays, anomalies in voting machines, unsecured Zuckerboxes, etc. that damaged people's faith in the election. The truth is most people don't believe Joe Biden won 81 million votes. There is a summary of the Democrat election violations here.
The charged defendants are:
Kathy Berden, 70, of Snover
William (Hank) Choate, 72, of Cement City
Amy Facchinello, 55, of Grand Blanc
Clifford Frost, 75, of Warren
Stanley Grot, 71, of Shelby Township
John Haggard, 82, of Charlevoix
Mari-Ann Henry, 65, of Brighton
Timothy King, 56, of Ypsilanti
Michele Lundgren, 73, of Detroit
Meshawn Maddock, 55, of Milford
James Renner, 76, of Lansing
Mayra Rodriguez, 64, of Grosse Pointe Farms
Rose Rook, 81, of Paw Paw
Marian Sheridan, 69, of West Bloomfield
Ken Thompson, 68, of Orleans
Kent Vanderwood, 69, of Wyoming
One count of Conspiracy to Commit Forgery, a 14-year felony,
Two counts of Forgery, a 14-year felony,
One count of Conspiracy to Commit Uttering and Publishing, a 14-year felony,
One count of Uttering and Publishing, a 14-year felony,
One count of Conspiracy to Commit Election Law Forgery, a 5-year felony, and,
Two counts of Election Law Forgery, a 5-year felony.
"The false electors' actions undermined the public's faith in the integrity of our elections and, we believe, also plainly violated the laws by which we administer our elections in Michigan," said Nessel. "My department has prosecuted numerous cases of election law violations throughout my tenure, and it would be malfeasance of the greatest magnitude if my department failed to act here in the face of overwhelming evidence of an organized effort to circumvent the lawfully cast ballots of millions of Michigan voters in a presidential election."