According to the Free Beacon, to date, the Biden administration has spent $4.6 million to fund drag shows and pride parades worldwide. Taxpayer dollars are also being used to promote puberty blockers and cross-sex hormones for so-called transgender children.
The administration is doing the same thing in the United States. HHS is offering 1.7 million in grants to groups promoting family acceptance of LGBT youth. They are even paying groups $425,000 a year for programs that help LGBT youth avoid rejection by their families.
While the nation goes bankrupt, all this administration cares about is engineering cultural change in the United States and worldwide. As Free Beacon reported, advocacy groups from at least 55 foreign nations have received millions from the Biden state department to fund a range of initiatives to bolster the LGBT community and spread its ideology into the mainstream…
We must speak up. Our government is supposed to protect our foreign interests. What interest do we have in giving puberty blockers to vulnerable foreign children?
The administration is not defending American interests abroad. It's engaging in cultural change. As our borders remain wide open, we are working on mutilating children in the name of gender-affirming care.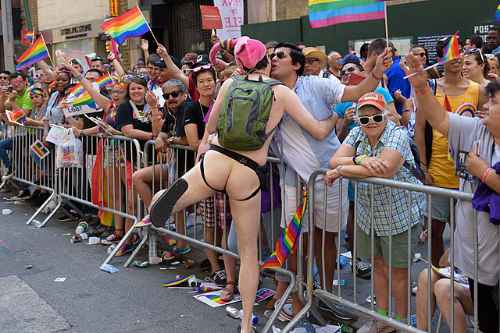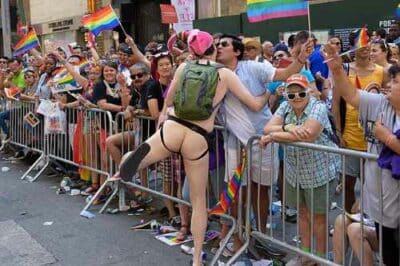 Men marching and dancing around children naked or in women's clothes is not the role of the government. Children don't need school discussions about whether they are a boy or girls, and they don't need the powerful drugs that stop development. They certainly don't need mutilating surgeries. It's not normal. This is crazy.
The extremism of PRIDE and gender-affirming care is only the beginning. There is never an end, and there will always be more. We must directly push back. Let them call us names. Stand up for what's right.