Chuck Schumer says that what Tucker put on last night were lies. Reminds me of the old line who are you going to believe, in this case Chuck Schumer or your stinking lying eyes?

~ Joe Bastardi
Chuck Schumer was a bit angry with Tucker Carlson for airing mostly never-before-seen footage of the January 6 riot and rally in the Capitol that he likes to hyperbolically call a "violent insurrection" [without weapons]. At one point, he pleaded with Tucker and Rupert Murdoch to not show more footage.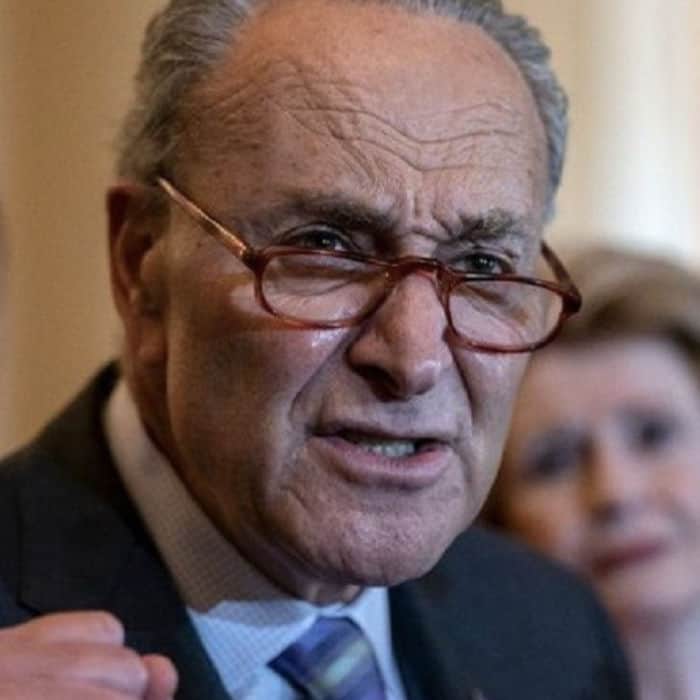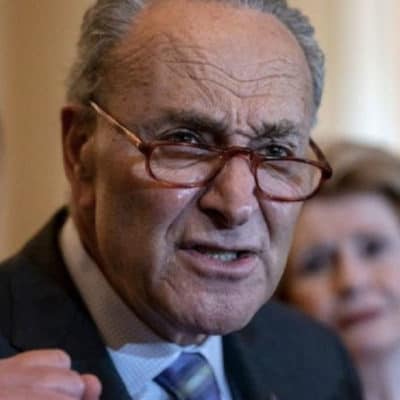 Schumer says Tucker's lying, despite the video evidence…
"Last night, Americans tuned into one of the most shameful hours we have ever seen on cable television. With contempt for the facts, disregard for the risks, and knowing full well he was lying, lying to his audience.
"Fox News host Tucker Carlson ran a lengthy segment last night arguing the January 6th capital attack was not a violent insurrection by diving deep into the waters of conspiracy and cherry-picking from thousands of hours of security footage.
"Mr. Carlson told the bold-faced lie that the Capitol attack, which we all saw with their own eyes, was somehow not an attack at all. He tried to argue it was nothing more than a peaceful sightseeing tour. [That's a reference to the lie told about Rep. Loudermilk, who took a group on a tour.]
"Can you imagine a nonviolent demonstration, a perfectly fine and appropriate instance of people expressing their opinion? I so many others who were here in the Capitol, and millions and millions of Americans are just furious with Tucker Carlson and Kevin McCarthy today.
"Many of my staff were here at the Capitol on January 6th. Their lives were put in danger, as were the lives of many of my colleagues as well as police maintenance staff reporters, countless others. At one point, I was within 30 feet of the rioters. One of them, I was told, shouted out let's get him before my detail pulled me away, and we ran in the other direction. [hearsay]
"To say January 6 was not violent is a lie. A lie, pure and simple. I don't think I've ever seen a primetime cable news anchor manipulate his viewers the way Mr. Carlson did last night. I don't think I've ever seen an anchor treat the American people, an American democracy, with such."
Tucker didn't deny the people who became violent. He presented the other side.
Chuck Schumer had a major outburst on the #Senate floor after #Tucker revealed new footage exposing the truth about January 6th that had never been seen before. pic.twitter.com/oh69mumBso

— Whatfinger News (@Whatfinger1) March 7, 2023
Chuck U's furious…
"Tucker Carlson is a propagandist pretending to be a newsman. We know that we know that Fox News knows that Rupert Murdoch knows and that he knows that they're liars. That they're propagandists. That they're destroying America for some kind of monetary or other advantage we've heard in federal court that he's paid by Fox News. That Rupert Murdoch specifically has asked them to promote a particular point of view regardless of the facts.
"This man didn't just embrace the big lie. He was one of the loudest voices perpetuating it. Chief cook and bottle washer in the big lie after Donald Trump, all the while knowing it was a big lie.
"What has happened to any standards of honor, of honesty, of decency in America when this happens with that contempt for facts and knowing full well that he was lying to America?
"Tucker Carlson ran a lengthy segment last night arguing the January 6th capital attack was not a violent insurrection, an attempt to rewrite history, erode the very foundation of our precious and sometimes fragile democracy. So, yes, this morning, I am furious; millions of Americans are furious. I was here on January 6th. Many of you saw the footage as I ran for my life coming within a few feet of these criminals on…"
The person leading the charge to destroy our Bill of Rights, promote gender identity, push abortions to the moment of birth, who supports Antifa and BLM,  and keeps our borders open, says Tucker is destroying democracy.
Chuck Schumer: "Tucker Carlson is a propagandist publicly pretending to be a newsman." pic.twitter.com/aEMI1I7rc8

— Becker News (@NewsBecker) March 7, 2023
Schumer begs Rupert to shut Tucker down…
"Rupert Murdoch admitted they were lies and said he regretted it as a special obligation to stop Tucker Carlson from going on tonight. Now that he's seen how he has perverted and slimed the truth and from letting them go on again and again and again, not because their views deserve such opprobrium, but because our democracy depends on it.
He continued by saying that they only present one viewpoint. What about MSNBC and CNN? Do they present one point of view? In fact, Fox presents more than one view, but not so the rest of the media.
WATCH: Chuck Schumer begs Fox News to shut down Tucker Carlson before he releases more J6 footage tonight

That's how you know tonight is gonna be AMAZING pic.twitter.com/H8MUvMcqmV

— Clayton Keirns (@CKeirns) March 7, 2023
Fun clip…
In the spirit of Chuck Schumer absolutely losing it over Tucker releasing the REAL J6th tapes, here is a classic throwback of Tucker absolutely ROASTING him for accusing Donald Trump of "inciting the erection"

Cry more Chuck.

🤣🤣🤣 pic.twitter.com/Q4lL4tgSP9

— Danny De Urbina (@dannydeurbina) March 7, 2023