The evil madman who leads Hamas lives in luxury with his family in Qatar. Yet he said, "Women, children, and elderly" must die in Gaza to help our fight against Israel. He lives the good life and tells his people to die. They should tell him to go to Hell.
Hamas leader Ismail Haniyeh called for Palestinian civilians to die in Israel's strikes against Hamas terrorists inside of Gaza. Why doesn't he come to die with them? The man's a psychopath.
Hamas has been committing war crimes against its own people. They shoot people in the back as they try to leave because they use them as human shields. They continue to falsely claim Israel bombed a hospital. They did it to themselves with a misfired rocket.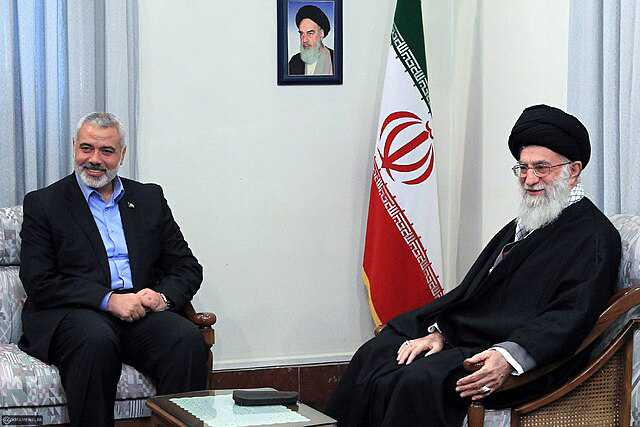 The Middle East Media Research Institute (MEMRI) caught Haniyeh's remarks during his Thursday address in which he falsely claimed Israel was committing a "new holocaust" against the Palestinians inside Gaza.
"I call on everybody – all the free people of the world, all the friendly countries, all the brotherly [Arab] countries, and all the allies – to exert all the necessary pressure, in all directions and in all forums, in order to end the aggression against Gaza, to stop this war against our children, women, and elderly, our mosques, our universities, and our homes," he said. "This brutal aggression must stop. This new holocaust must stop."
"I have said this before, and I say it time again: The blood of the women, children, and elderly… I am not saying that this blood is calling for your [help]," he continued. "We are the ones who need this blood, so it awakens within us the revolutionary spirit, so it awakens within us resolve, so it awakens within us the spirit of challenge, and [pushes us] to move forward."
Watch:
IN HIS OWN WORDS: Hamas Leader Ismail Haniyeh, from the comfort of his home in Qatar: "We need the blood of women, children, and the elderly of #Gaza… so as to awaken our revolutionary spirit."

Listen to this vile terrorist scum sacrifice his own people, while living in the… pic.twitter.com/GL7ZTfa5Dw

— Embassy of Israel to the USA | #IsraelUSA75 (@IsraelinUSA) October 27, 2023