Updates: The killer's name is Mauricio Garcia. Read the latest here.
The name of the killer of eight innocent people has not been released. However, the police can't communicate with his family until they get a translator. They don't speak English. Depending on the language, this horrific story will likely disappear from the news.
A Mass killer in Allen, Texas, got out of his car, dressed in tactical clothing, and started shooting into the crowd in front of H&M.
"One of our officers was on an unrelated call at the outlet mall. He heard gunshots. Went to the gunshots. Engaged the suspect and neutralized the suspect," the police spokesman said, Fox News reports.
Update on Texas Mall Shooting. Allen Texas pic.twitter.com/GtPqwCgrVi

— Cyndi (@OffCyndisc) May 7, 2023
It's unknown how many were killed, but a Medical City Healthcare spokesperson told FOX 4 Dallas that their facilities were treating eight victims between the ages of 5 and 61 years old.
There were 60 rounds of ammunition on the ground.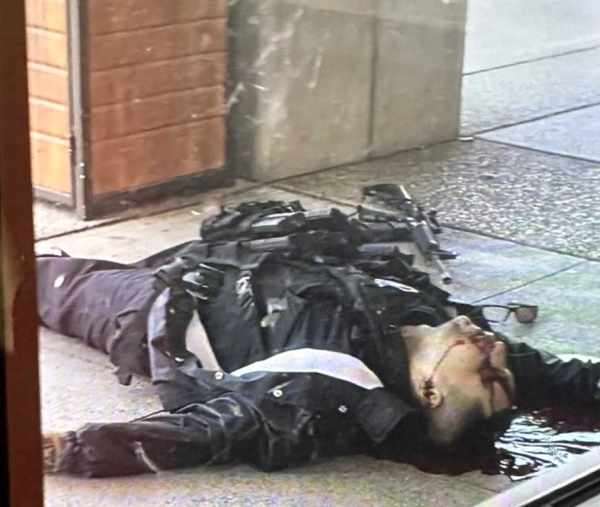 BREAKING: Dashcam video from the mall shooting in Allen, Texas showing a shooter getting out of his car in front of H&M and opening fire at the crowd. 🙏 pic.twitter.com/rhm7HY33a5

— Danny C (@DannyC_DC1111) May 6, 2023
Censored video showing the mass shooting suspect dead on the floor on the site of Allen Premium Outlets mall in Allen, Texas. The suspect, who appears to be white, and possibly in his early 20s, is seen wearing tactical clothing. pic.twitter.com/EvfZXOSyYO

— Global Affairs (@OurEarthAffairs) May 7, 2023
A very graphic video of people, including children, shot is on Twitter. Some appear to be deceased, including children. It probably won't be up long. We won't post the clip that isn't blurred out, but some feel people should see the evil that people inflict on others.
Too bad we didn't have a Marine there as we did in New York City.
This is the blurred-out video.