Update: The attacker is a friend?
Police dispatch to Paul Pelosi home:

"RP (reporting person) stated there's a male in the home and that he's going to wait for his wife. RP stated that he doesn't know who the male is but he advised that his name is David and that he is a friend."
pic.twitter.com/O0HeS0s0I5

— Greg Price (@greg_price11) October 28, 2022
ORIGINAL STORY
Speaker Pelosi's husband Paul was violently attacked in his own home by an ex-nudist in his underwear named David DePape yesterday at about 2:30 am if reports are accurate. At Least one reporter was told to not inform the public that Paul Pelosi's attacker is "that former nudist dude?" According to this clip below, it's verboten. What's up with that?
The former nudist dude who attacked Paul Pelosi was reportedly swinging the hammer in his underwear.
A reporter caught on a hot mic was talking with his boss about the attacker, saying the following:
"Hey, so is this the dude that is a former nudist dude?"
"Yeah, okay, is it okay to say any of that stuff?"
"Nope?"
Why can't they report that?
Listen:
Reporter on hot mic after San Francisco Police Press Conference regarding Paul Pelosi

On the phone with boss:

"Hey so is this the dude that is a former nudist dude?"

"Yea okay, is it okay to say any of that stuff?"

"Nope?" pic.twitter.com/ahhHcoxdai

— Austin Frisch  (@FrischReport) October 28, 2022
We don't know DePape's motive, and we don't know if it's politically motivated. That should not be stated at this time.
Fox reports:
DePape has been described on Twitter alternately as a far-right extremist and a nudist who sold handmade jewelry.
According to California State Sen. Scott Wiener, D-San Francisco, he also had ties to a Berkeley nudist activist named Gypsy Taub.
"She was the ringleader, and she was extremely aggressive and creepy," Wiener told Fox News Digital Friday. "And I think he was one of the people in her work."
They weren't "regular" nudity activists either, he said. They were aggressive, and she embraced 9/11 denials and has a criminal past.
According to an Alameda County District Attorney's Office press release from last summer, a woman named Oxane Taub, who shared the address, was convicted of more than 20 charges after stalking a 14-year-old boy she had become "fixated on" and attempted to kidnap.
"Mr. DePape will be booked at San Francisco County Jail on the following charges of attempted homicide, assault with a deadly weapon, elder abuse, burglary, and several other additional felonies," the San Francisco police chief William Scott said.
Report Responsibly Please
We need responsible reporting on this. How did this man get in when the Pelosis are heavily guarded?
One thing bothers me. A description by one legacy media outlet that I read has the man grabbing the hammer from Pelosi and then banging him over the head while police stood there with guns trained on him. Why didn't they shoot him as soon as he grabbed the hammer from Pelosi since he then used it to hit Mr. Pelosi over the head?
SFPD just gave a press conference this evening where they responsibly refused to speculate on whether the motivation of the Canadian hippie commune-living hemp artist nudist, was political or not. I'll look forward to more info; whether political or not, NOBODY feels safe in SF.

— Harmeet K. Dhillon (@pnjaban) October 29, 2022
The homeless, former nudist from Canada, David DePape, walked through the back door off the patio. The glass to the back door was broken.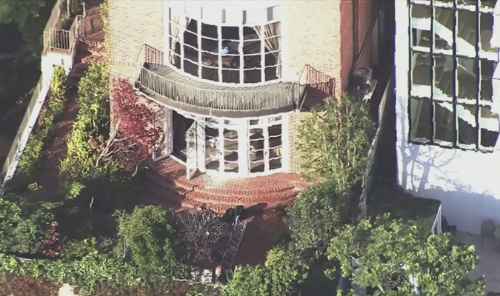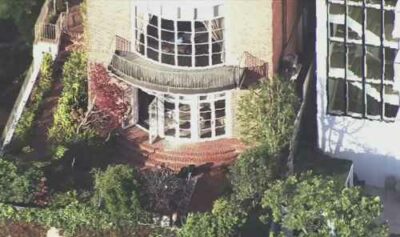 The Pelosi's $8.4 million townhouse is located in an upscale area patrolled by the San Francisco Police Department's Northern Station, which saw a 4.3% uptick in total crime for the region year-to-date as of Oct. 23, police records show. Violent crime for the Northern Station was up 5.2% in the same period compared to the prior year.
DePape is homeless. It's unclear why he broke in.