The Conservative House Freedom Caucus voted to remove Rep. Marjorie Taylor Greene (R-Ga.) from its ranks, according to Rep. Andy Harris (R-Md.), a caucus board member.
"A vote was taken to remove Marjorie Taylor Greene from the House Freedom Caucus for some of the things she's done," Harris told Politico and CNN on Thursday. HFC members "overwhelmingly" voted to remove Greene following a June 30 meeting.
A spokesperson for the House Freedom Caucus (HFC) would not confirm whether the group voted to remove Greene, pointing to its confidentiality policy.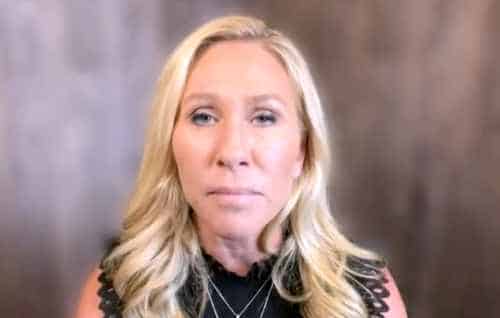 "HFC does not comment on membership or internal process," they said.
Allegedly, her support of Speaker McCarthy and her vote on the debt ceiling bill and other bills were concerning.
Maryland Rep. Andy Harris told Politico that the Boebert feud was "the straw that broke the camel's back." Greene called Rep. Boebert "a little b*tch."
"I think the way she referred to a fellow member was probably not the way we expect our members to refer to other fellow, especially female, members," he said.
The expulsion isn't formalized until they meet with Rep. Greene and Scott Perry. She can no longer attend their weekly meetings.
On Wednesday, Greene also repeatedly attacked longtime member Ken Buck of Colorado for his opposition to cutting Justice Department funding. A former federal prosecutor, Buck has told colleagues to "be careful" about the issue.
Rep. Greene seems to be at war with the Caucus and will lose support if she keeps attacking the House Freedom Caucus.