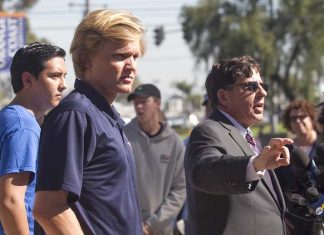 A Southern California college student has been suspended for recording his professor's anti-Trump rant. She called Trump's victory an "act of terrorism". The radical teachers must be allowed to operate in some secrecy and...
Once a month, the Northampton police went to the schools and high-fived the children as they came to school in the morning. The successful "High Five Friday" initiative has been halted in Northampton because some...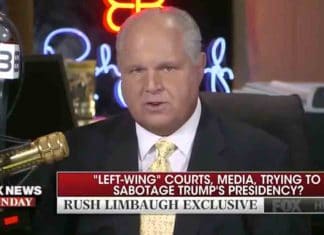 In a rare TV appearance with Chris Wallace on Fox News Sunday, Rush Limbaugh said, "The left, which is run by Obama and Hillary and the hierarchy of the Democrat party is doing everything...
Nancy Pelosi stumbled through a speech at a Families USA event, repeating words, forgetting what she wanted to say, not remembering Martin Luther King's name, and she put John Kasich in the wrong state. It's...
https://youtu.be/d2FvScBRdcQ Press Secretary Sean Spicer announced Tuesday that the development of a new Immigration and Customs Enforcement office will focus on helping victims of crimes committed by illegal aliens. The office will also assist family members...