Professor Michael Eric Dyson thinks that white people should have an IRA, an "Individual Reparations Account" to make donations to black institutions and individuals, reports CNS News. This is a proposal he makes in his upcoming...
by Joan Swirsky In 2009, America experienced a genuine coup d'état, exquisitely formulated and flawlessly executed after decades of planning by the socialists, communists, and jihadists among us who loathe America and have wished for...
Intelligence officials never believed the Buzzfeed fake news story. It was only meant to be used as an example of what "political junk" looks like. The story was never part of the intel briefing. This...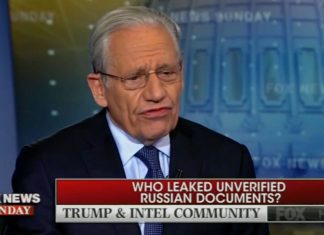 It's Garbage On Fox News Sunday, revered left-wing journalist Bob Woodward responded to the value of the Russia "dossier". Woodward called it a "garbage document". "I think what is under reported here is Trump's point of...
Donald Trump will put forth a replacement plan for Obamacare that will give healthcare to everyone. At least that is what he suggested Sunday. Donald Trump told Scott Pelley this past weekend that he wants...