Last night outgoing President Barack Obama admitted he made the call to abstain from vetoing the anti-Israel UN resolution. President Obama Finally Makes a Big Admission President Barack Obama told "60 Minutes" that he ordered an...
Team Clinton blamed FBI Director Jim Comey for Hillary Clinton's loss in November's election. What the left won't accept is that Hillary was a lousy candidate who was unfit for the office. The White House agrees with...
This is a fake poll, because 88% + 17% ≠105%. So I ask @QuinnipiacPoll to do better math before posting next fake Poll. pic.twitter.com/DauQs0KJHw — VP Elect (@MikePenceVP) January 11, 2017 Fake news, fake polls, are all coming...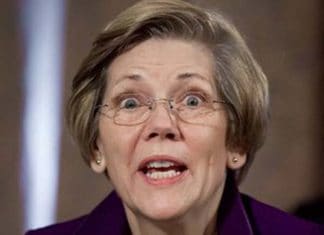 Elizabeth Warren was exposed as an idiot Wednesday after Donald Trump's lawyer took the stage explaining his divestment from his business affiliations. That won't stop the unhinged senator from Massachusetts. She will attempt to...
Rep. Lewis attacked President-elect Donald Trump as an "illegitimate president" during an interview with Chuck Todd on Meet the Press this past week.  Trump responded in tweets. There is more. The civil rights leader made other...