Prime Minister Viktor Orban might be getting ready to "turn the screws" to Soros-backed NGO's (non-governmental organizations), yahoo news reports. The right-wing premier is emboldened by Donald Trump's victory to more closely monitor the socialist NGOs who...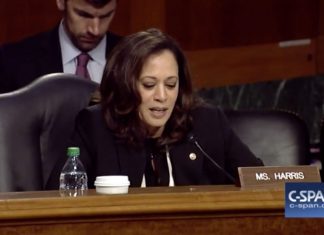 You can take the leftist out of Sacramento, but you can't take the Sacramento out of the leftist. California's former AG, Kamala Harris, who has been described as the next Barack Obama, interviewed the...
by Joe David There is talk that President Barack Hussein Obama is concerned about his political legacy once he is out of office. This is nonsense. Nothing he has ever done during his presidency could...
Last night outgoing President Barack Obama admitted he made the call to abstain from vetoing the anti-Israel UN resolution. President Obama Finally Makes a Big Admission President Barack Obama told "60 Minutes" that he ordered an...
Bill O'Reilly explained in his talking points this evening how the salacious report against Trump came to be. The Timeline And Where It Came From In September 2015, a GOP donor hired Fusion GPS to compile opposition...