White House spokesperson Josh Earnest accused Trump of coordinating with Russian President Putin without a shred of evidence. Making an Attack on Obama Into an Attack on Trump During a joint press conference with the Moldovan...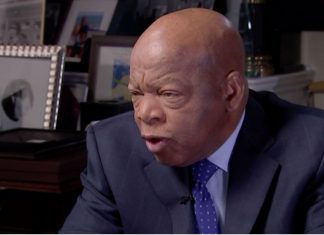 This week, during the candidates hearings, Rep. John Lewis, civil rights hero and bigot, railed against the nomination of Senator Jeff Sessions with a non-fact based, ad hominem attack. Rep. John Lewis Says Trump Is...
During Tucker Carlson's show this evening, Demand Protest was exposed as a hoax. The person who runs the website said he switched from being against Trump to pro-Trump. Demand Protest allegedly ran ads in two dozen...
Crazy leftists of the People for the Ethical Treatment of Animals organization destroyed the circus after 146 years. A minority of loons in PETA demanded elephants be removed and the circus owners caved. Predictably, no elephants,...
Project Veritas has released a bombshell undercover video showing leftists planning potential terror attacks at some of the Inaugural balls. The first video in a series exposes leftists planning potential terror attacks at the Inauguration. The Fascist...