As the Washington Examiner reported, a coalition air strike destroyed the IS command-and-control headquarters in Mosul. It also served as a propaganda facility. It was in a medical complex, not unusual for terrorists. They also like...
Bill O'Reilly called out the media Thursday after the President's press conference. He explained the dishonest goals of the media and the left. This is a reporter calling out other reporters and the U.S government. "There are...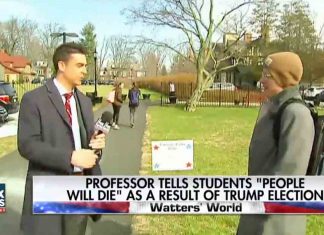 Jesse Waters confronted the St. Joseph's University professor David Parry who told his students that "people are going to die" because of the election. Jesse also interviewed students and played the clip of the professor's...
Jay Sekulow of the ACLJ, the American Center for Law and Justice, believes Barack Obama has orchestrated a "soft coup" and he needs to be held accountable. Sadly, many Americans are not aware of...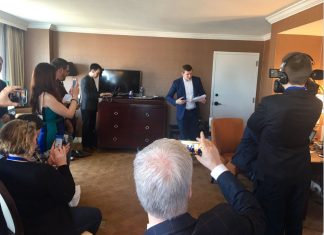 James O'Keefe has made good on his promise to release undercover audio at CNN which he has posted on a website he called CNNLeaks. Speaking on Periscope, O'Keefe said Project Veritas was using "Alinsky tactics...