Just about a year ago, President Obama identified Sudan,Yemen, Libya, Somalia, Iraq, Syria, and Iran as "countries of concern".   He found those nations spawned a "growing threat from foreign terrorist fighters."   The response was...
Watch this online casino blackjack dealer cheat. What this scam casino is doing is not right. Be forewarned! Can you find any excuse for what happened? https://youtu.be/j1EiWvN11nU
CBS News reported that on Thursday, an angry President Trump called CIA Director Mike Pompeo and yelled at him for not pushing back hard enough against reports that the intelligence community was withholding information from the...
Senator McCain is Donald Trump's biggest critic, bar none. He condemns him overseas, on left-wing media, and in closed circles when he's not sharing fake dossiers. McCain is trying to keep Trump from realizing...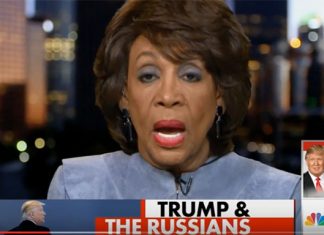 The Representative who thinks Putin invaded Korea called the Republicans "scumbags". She's an example of the tolerant, civil left who like to school Republicans on how to behave. This was another bogus interview to give her...