In a breathless defense of the media for Time Magazine, Wall Street Journal reporter Bret Stephens, calls out Trump supporters for their Stalinist streak. The neverTrump, pseudo-conservative elitist is very upset that Trump is putting...
So-called liberals want to take guns away and don't see it as a right. They will attempt to take our gun rights away state by state. Gov. Daniel P. Malloy is trying to pull...
Paris has been the scene of riots since February 2nd when a 22-year old youth worker named Theo was allegedly beaten up and raped with a truncheon by police. The immigrants are going to burn...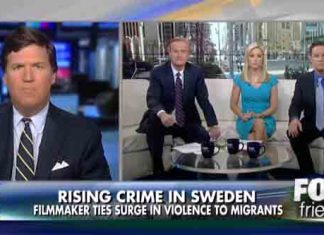 During Donald Trump's Saturday night rally, he addressed what happened in Sweden the night before. Instead of asking the President what he meant which is what they would have done with Obama, they maligned...
Mick Mulvaney, director of the Office of Management and Budget, the White House's budget office has a draft hit list that includes popular Democrat programs that are often used to promote their agenda. They don't amount...