First they signed Marie Harf, then they signed the devil incarnate Ezekiel Emanuel. Fox News announced the signing of Dr. Ezekiel Emanuel as a healthcare and policy analysis contributor on Tuesday. He's the architect of...
Senate minority leader Chuck Schumer will say and do anything for political points. This is a man who never saw a camera he didn't love. He's accomplished nothing of significance in his many years...
Look at number 5 on the new immigration prioritization guidance. The media hasn't paid much attention to it yet. This could be a lot of people, especially in California and New York. Illegal immigrants reportedly...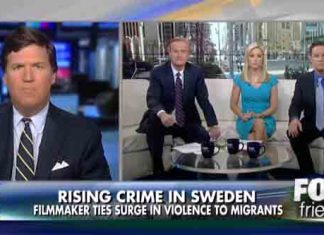 During Donald Trump's Saturday night rally, he addressed what happened in Sweden the night before. Instead of asking the President what he meant which is what they would have done with Obama, they maligned...
People sleep peaceably in their beds at night only because rough men stand ready to do violence on their behalf. ~ George Orwell Bill Moyers said there is a "shadowy, more indefinable government" that goes unseen...