"War is peace. Freedom is slavery. Ignorance is strength." ~ 1984 Left Turns the Truth Upside Down It's absolutely despicable that the left is able to turn their ties to Russians into an attack on the...
Intelligence officials never believed the Buzzfeed fake news story. It was only meant to be used as an example of what "political junk" looks like. The story was never part of the intel briefing. This...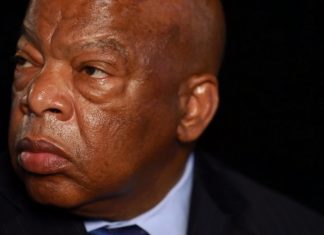 Rep. Lewis deserves accolades for standing up for his beliefs decades ago but he also deserves criticism for what he has become as he helps lead a city ranking in the top ten murder...
If you are too proud to say you're sorry, an agency can do it for you, at least that's the case in Japan, reports Rocket News. Who wants the lousy experience of having to...
by Joan Swirsky Nothing could have surprised––indeed shocked––the national and international public more than learning through a Boston Globe article by Jennifer Anne Perez on February 2, 2003, that U.S. Senator John Kerry––who presented himself...