The Department of Homeland Security under Secretary John Kelly has greatly expanded the number of illegal aliens who will become priorities for deportation, the AP reported. Any illegal alien who has been charged or convicted of...
The Correspondents' dinner has been a way for the media to schmooze with the administration in what is a bad photo op. The dinner raises questions about whether beat reporters should rub shoulders with...
Joan Swirsky The original story of Saint George and the Dragon dates back to the 7th century, the narrative maintaining that in a fictitious town in Libya there lived a king who chose to appease...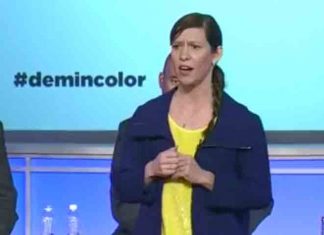 DNC Chair Candidate Sally Boynton-Brown told the public during the candidates' forum in January, "I'm a white woman, I don't get it, my job is to listen and be a voice and shut other...
The media and politicians have called President Trump's followers: "deplorables, irredeemables, Hilterites, Stalinists, KKK, scumbags, unbalanced, Islamophobes, racists, sexists, rioters, raging bigots, terrorists, flat-earthers, liars, crazies". However, Chris Matthews appears to have come up...